Year: 2020
Project type: interior design project
Location: Pag, Croatia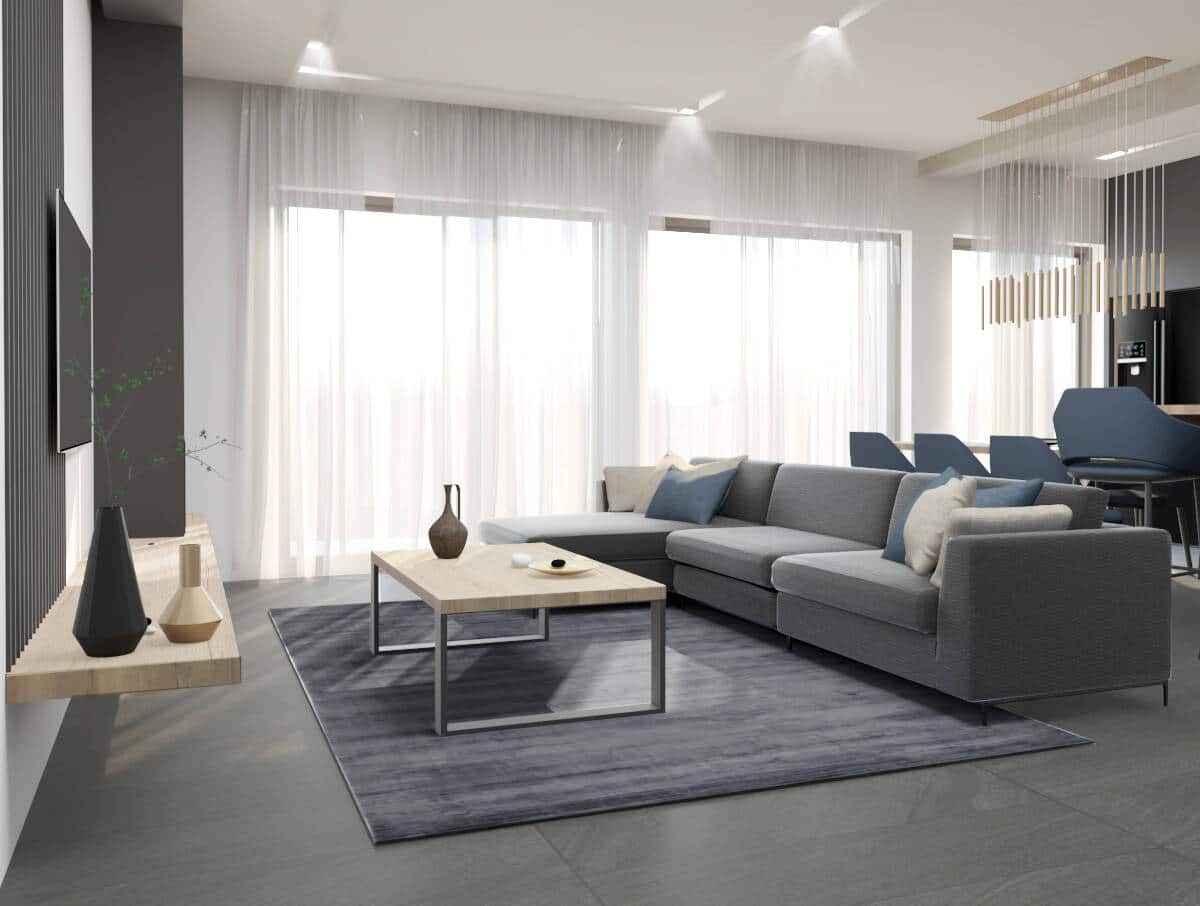 Opposites attract – a saying that led us through the interior design of two villas on Croatian most indented island.
Pag is known for its sparse vegetation, so we decided to use wooden flooring in one villa. Further thought led to conclusion that ceramic wood might not be enough, so we included decorated wooden furniture and orange and brown hued upholstery and wallpapers to enhance the natural feel even more.
To keep the design from becoming too warm during hot summer days, we cooled it a bit with grey and off-white hues, as well as metal details on the staircase and in the bathrooms.
I
Thoughts quickly led us toward frosty cocktails and everything that makes the summer temperatures more bearable. We liked it so much (possibly because we worked on this project during a heat wave) that we decided to go for a much colder interior design for the other villa.
Throughout the interior and exterior we used dark grey tiles with a stone pattern. Same hues are visible on the hand made furniture, as well as al the crucial details, such as doorknobs and lighting (we don't wish to imagine a night trip to the fridge without it).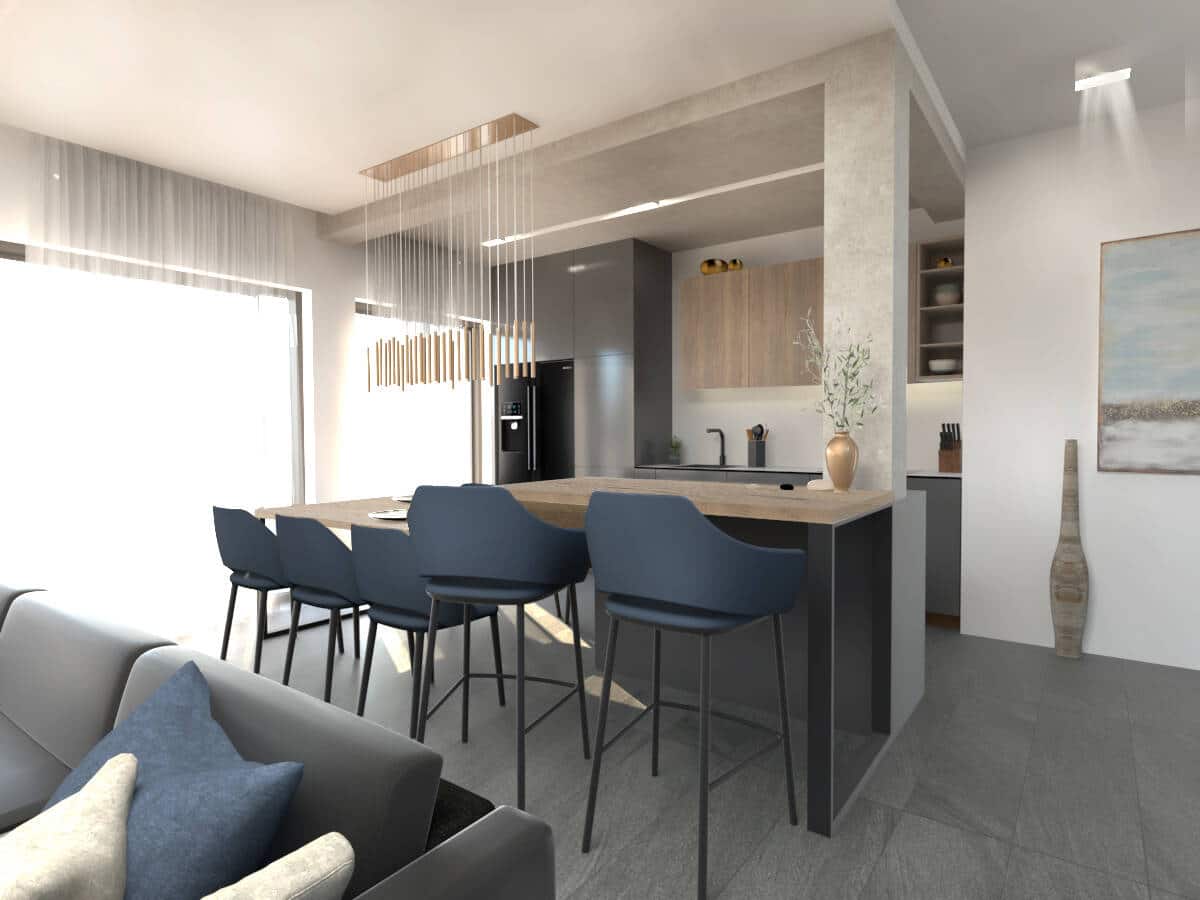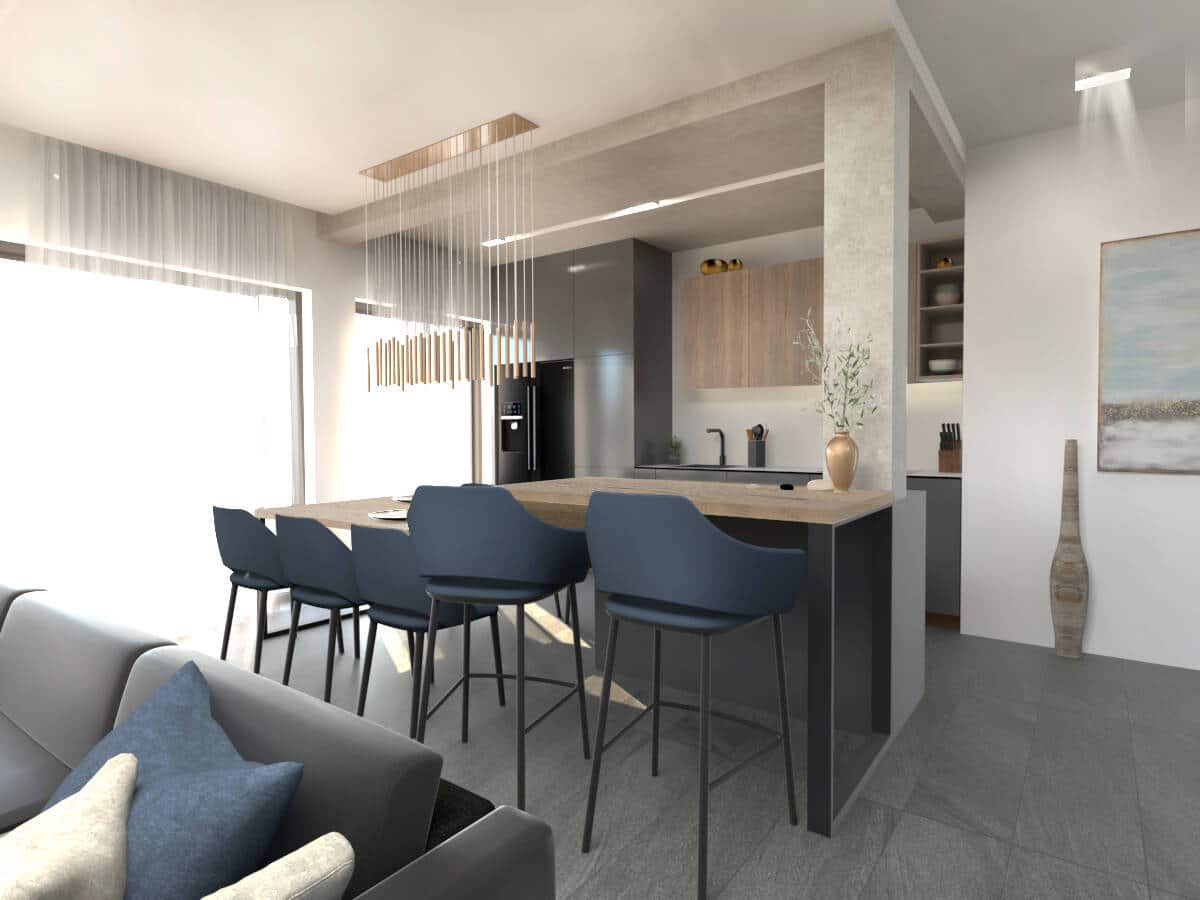 We thought some more about Pag island, summer, vacation, and the sea and decided to include a blue color in the design. Dark blue curtains, even when drawn, make it seem as if we were still looking at the Adriatic from the windows. This seemed just right to us.
The project was slowly drawing to a close, and the holiday season was getting near. OUr villas were a perfect overture to two long, balmy seaside weeks.
Interior and exterior design