Year: 2017 (completed in 2020)
Project type: Master project, interior design — Reconstruction and expansion of an existing restaurant 
Location: Plitvice, Croatia
Photography: Mario Jurina
A gastronomic jewel of Plitvice lakes
One of our most beautiful and most widely recognized jewels of nature has been given a new interior and gastronomy treat by 4UHA.
On the way to a paradise of travertine barriers and untouched nature that is Plitvice lakes, let us stop at Rakovica to showcase our newest projects — a reconstruction of a restaurant called Degenija.
Multilayered project terms we received can best be described as creating high quality, recognizable and modern menu worthy of this unique location.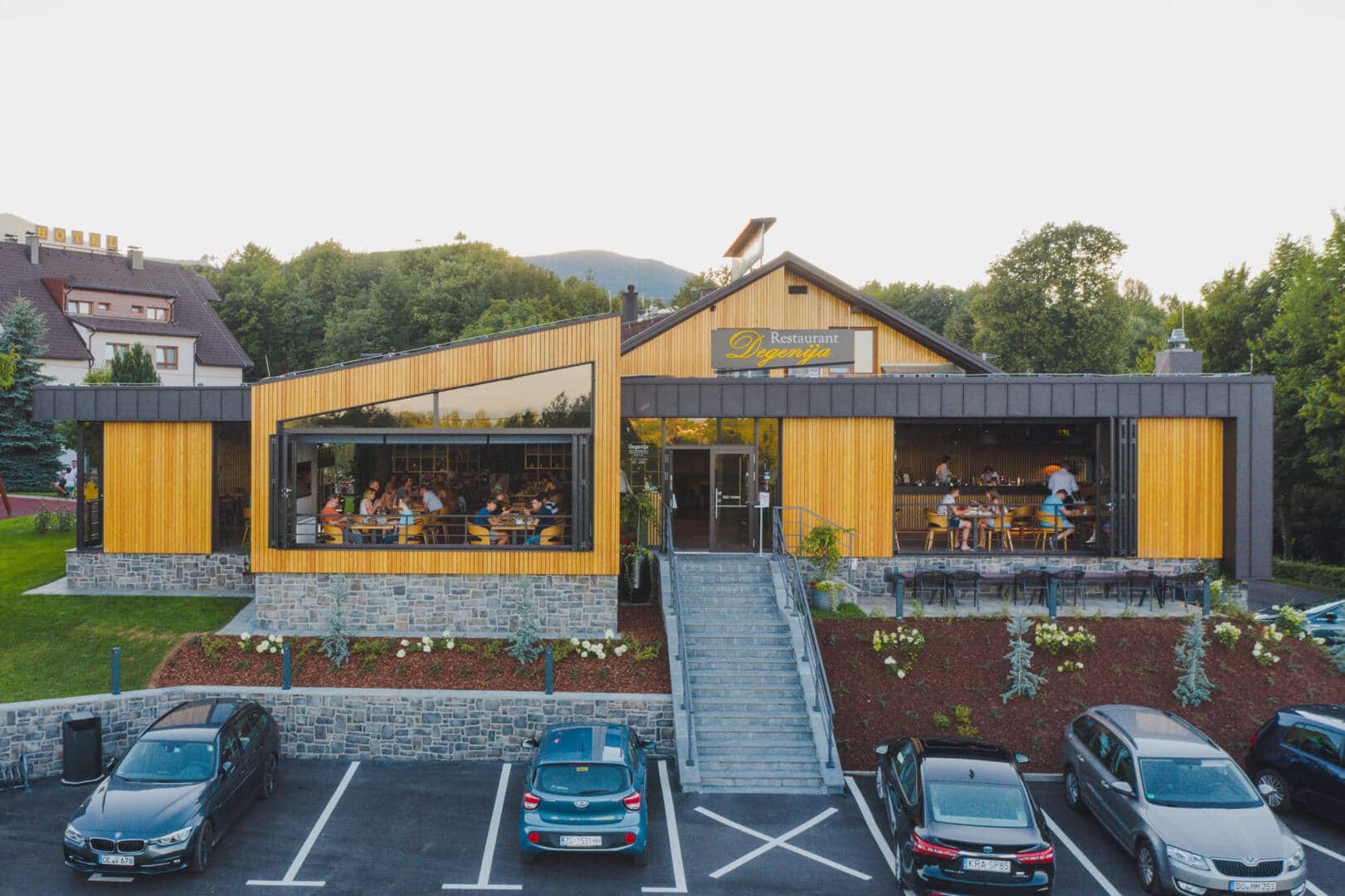 For entrees we suggested the kitchen reorganization and modernization of technical spaces, expansion and redesign of the bar, securing a large enough space for employees and complete adaptation of the bathrooms.
The main course of the project was an expansion, covering and adaptation of the terrace to the modern hospitality service as well as climate requirements, with a view to increasing the year-round capacity. We used sliding and harmo glass walls to achieve this purpose, allowing the terrace to quickly adapt to current weather conditions.
The dessert was, of course, a complete redesign of the restaurant interior.
Each visitor to Plitvice lakes experiences an atmosphere of tranquillity, comfort and enjoyment. Our goal was to translate the same feeling, in our own way, to this oasis of enogastronomy. Most importantly, we set to envision a modern, striking interior with a relaxing character and a focus on unique landscapes of the surroundings.
A blend of traditional and modern materials, carefully chosen lighting, large glass walls and lush vertical interior gardens emphasizes the connection with the enchanting nature.
In other words, we used glass walls and vertical gardens as a canvas. Interior canvas that brings out nature at the forefront of a living painting.
The new facade, made with stone and wood brims with tradition, while simple lines and tin elements give a modern answer to the existing gabled roof.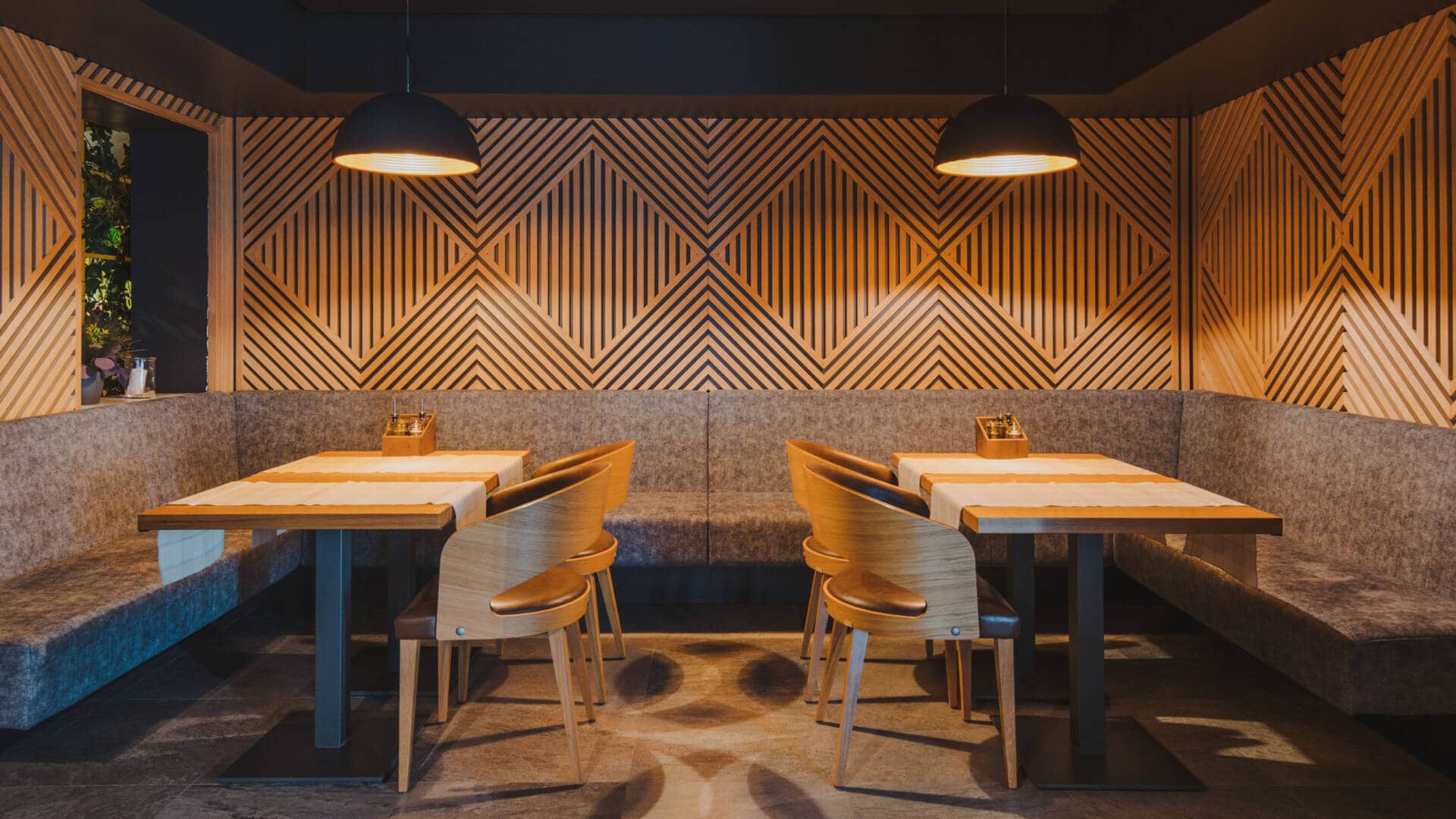 Even being far away, in the heart of Zagreb, we cannot help but fondly reminisce the gorgeous smell of dishes served in Degenija with a glass of fine wine, frosty beer or a hot tea, enjoyed beside a new terrace window. We picture the surrounding landscape covered by a snowy blanket and hope you will enjoy the new face of Degenija at least as much as we enjoyed creating it.