Year: 2021
Project type: interior design
Location. Zagreb, Croatia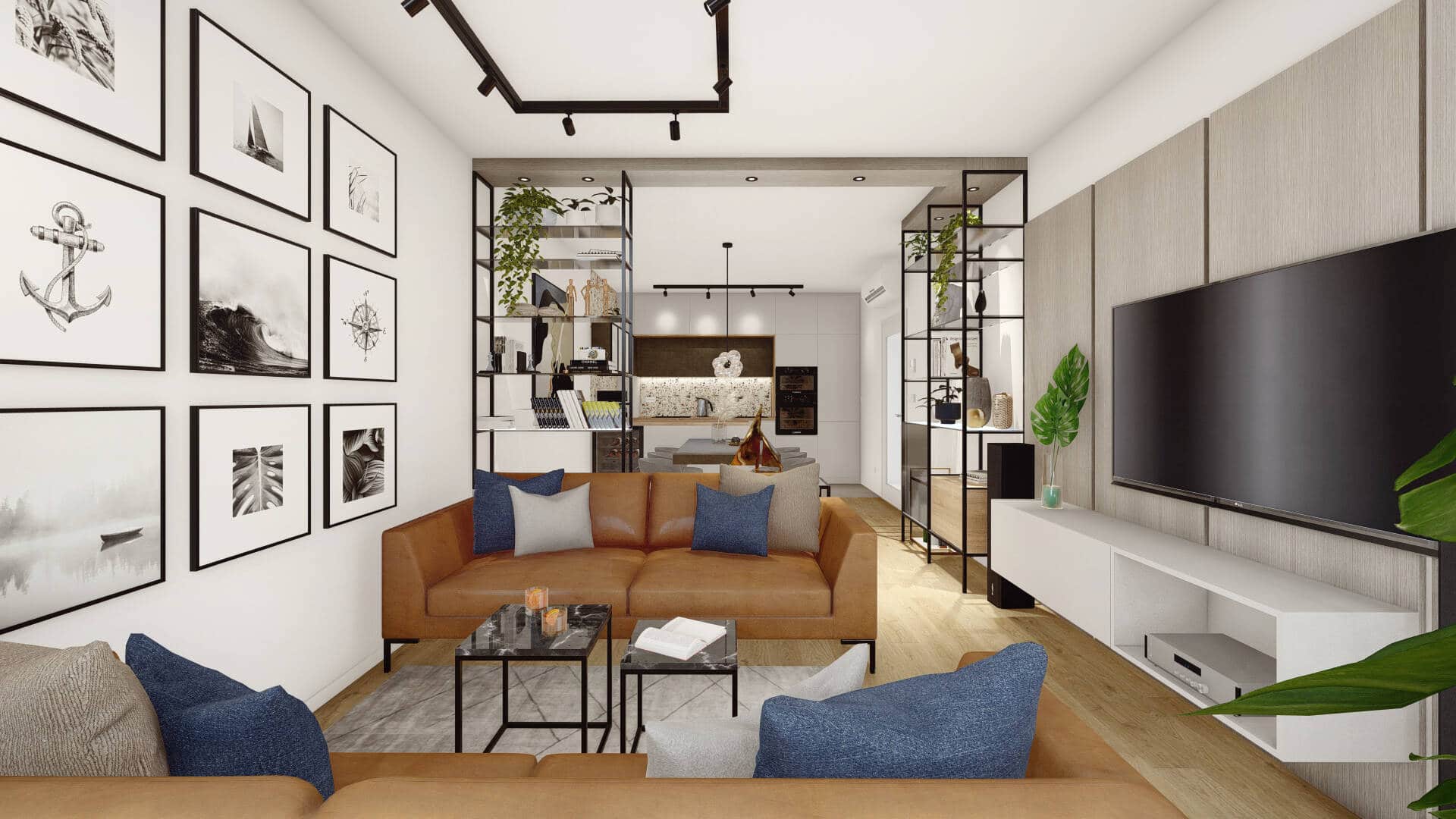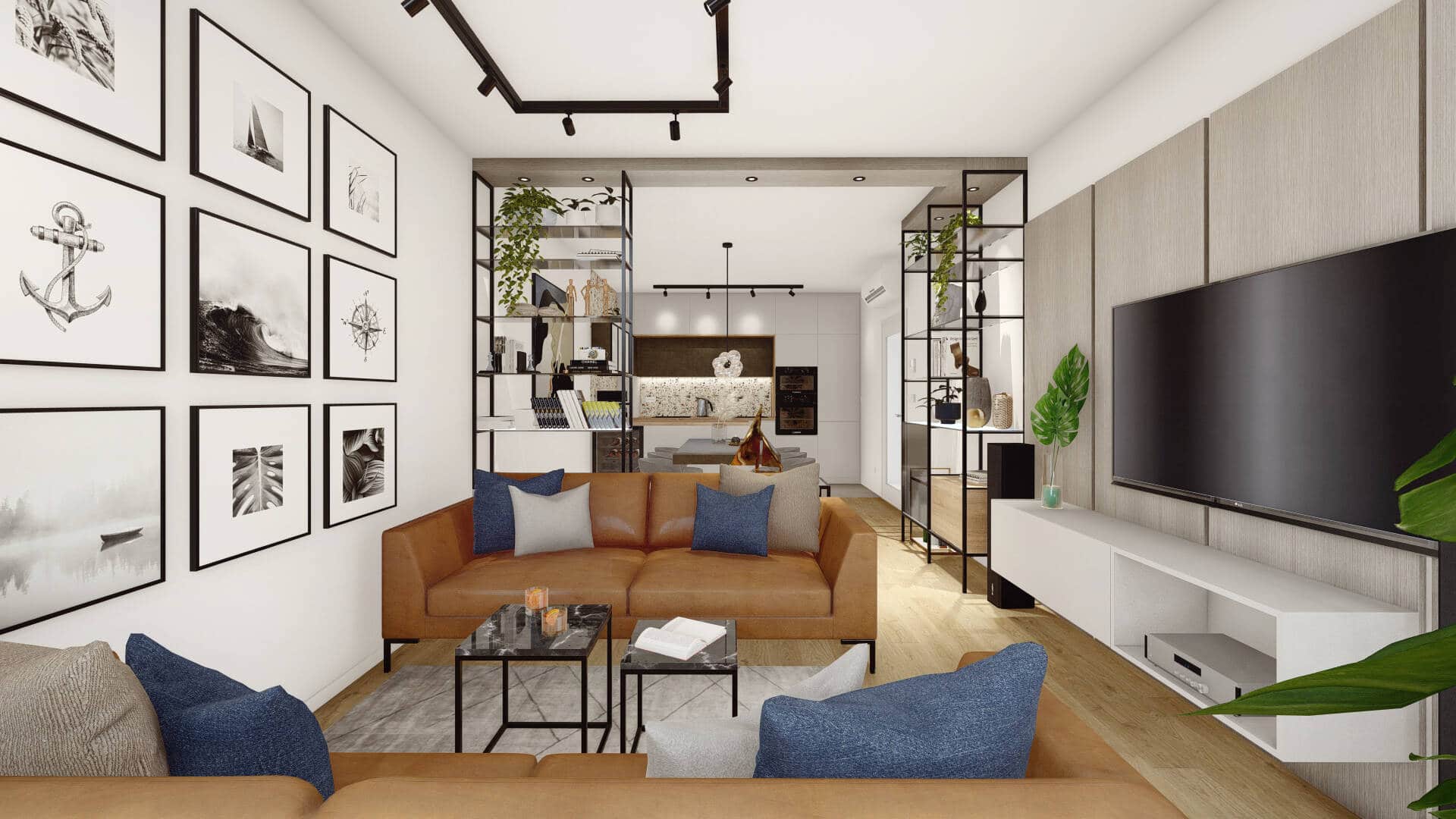 Compact but comprehensive!
A flat with a magnificent view and even more impressive spacious loggia in the city centre.
Despite the unbeatable accent of this residential story, the open space area still manages to compete with a successful joining – or is it dividing? – of a living room, dining room, and kitchen in a visible-invisible way.
The intimate part of the apartment, separated by 'a compact but comprehensive' hallway, consists of a bedroom that exudes freshness, a study that exudes a vibrant atmosphere, and a bathroom that skilfully combines utility and aesthetics.