Year: 2019
Project type: interior design project
Location: Zagreb, Croatia
100 sq m of Novi Zagreb comfort
In the times when an extra room is always highly sought after, the situation where clients wish to have one room less seems a bit exotic. After initial consulting and preparation of the project, the idea to remove the partition wall between the kitchen and the small room seemed indeed the best solution. There was a problem, however, with the main plumbing lines running through it, impossible to displace.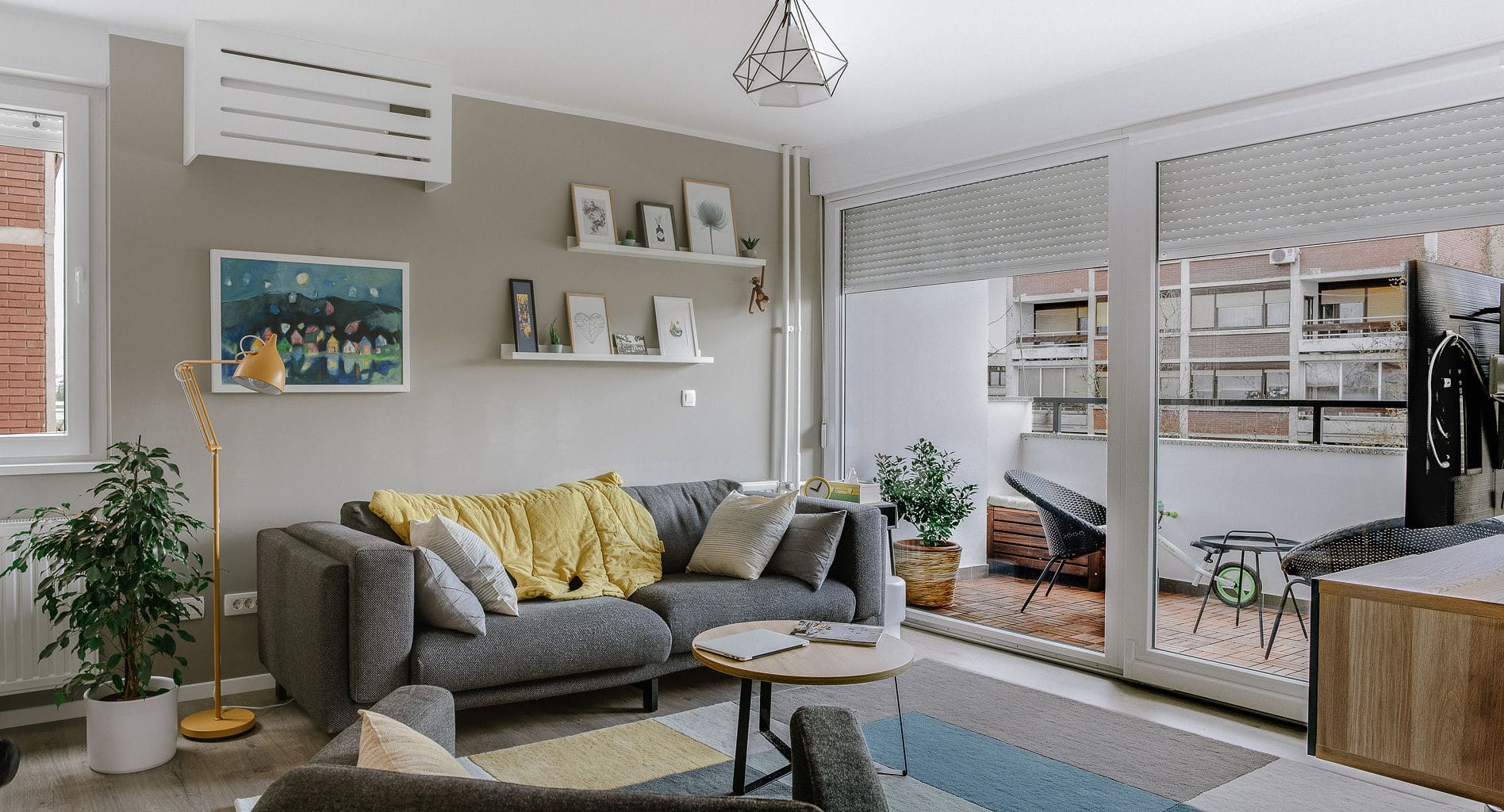 This element became the feature that connects and separates the space at the same time. A charming brick block separates the dining room from the kitchen, partially hiding the kitchen from view. The rest of the floorplan was kept relatively standard, without drastic modifications. Some walls were removed to conjoin the rooms and make them suitable for the new regime of use. This included creating two separate workspaces, as our clients both work from home.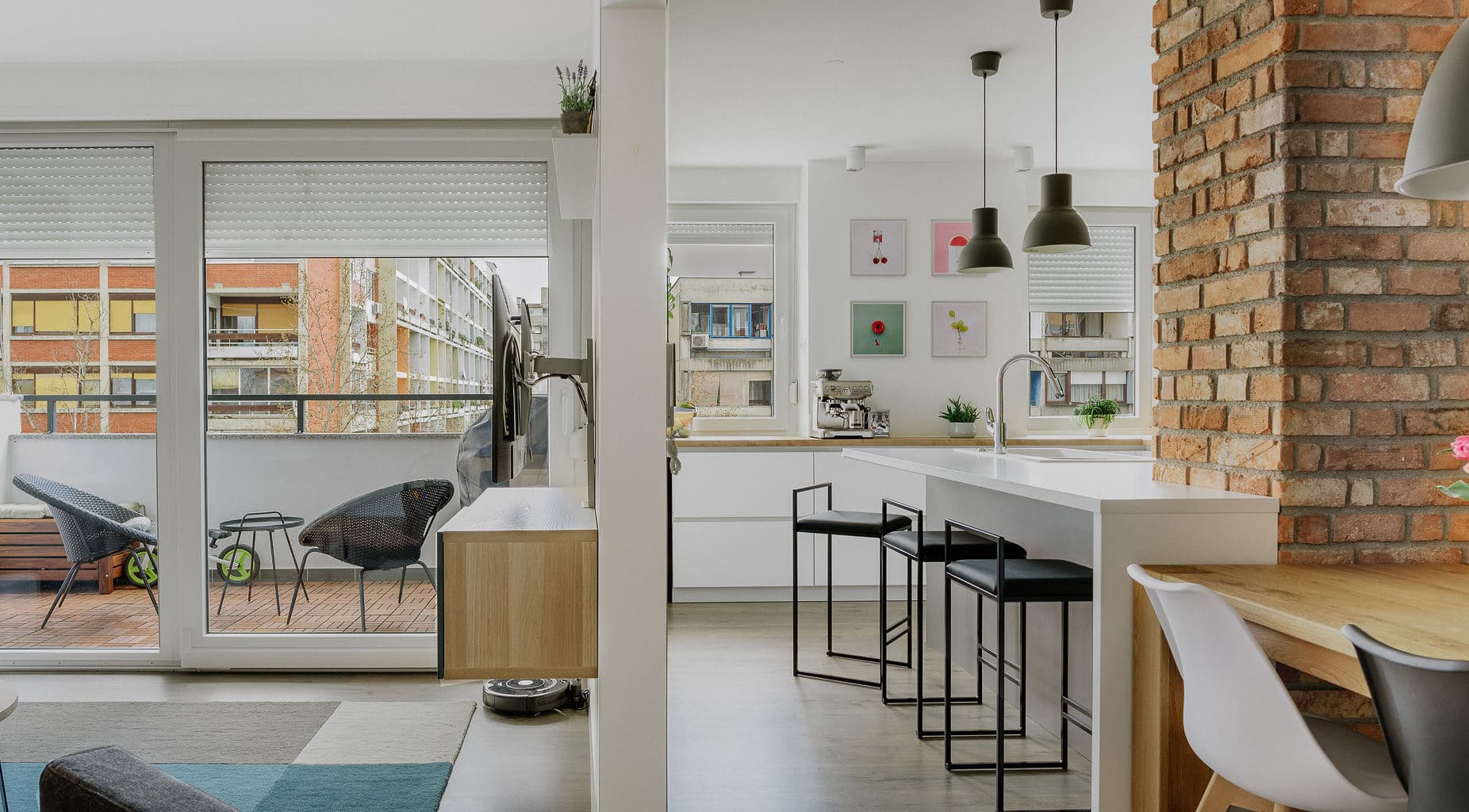 A special task was to design the kids' bedroom. It was envisioned in Scandinavian style. After choosing the furniture pieces and constructing a small bed with a playhouse, it was placed under the command of its owner — a three-year-old girl that brought a new life to it from the moment she stepped in. Apart from toys, an especially cute detail is a framed map of the starry sky, captured at the very moment of her birth.
A common modern living facility nowadays — a laundry room with a washing machine and a dryer — was thoughtfully designed as a built-in wardrobe in the entrance area. Hidden from view and yet functional. The glass-walled loggia previously transformed into a winter garden was now reverted to its original purpose.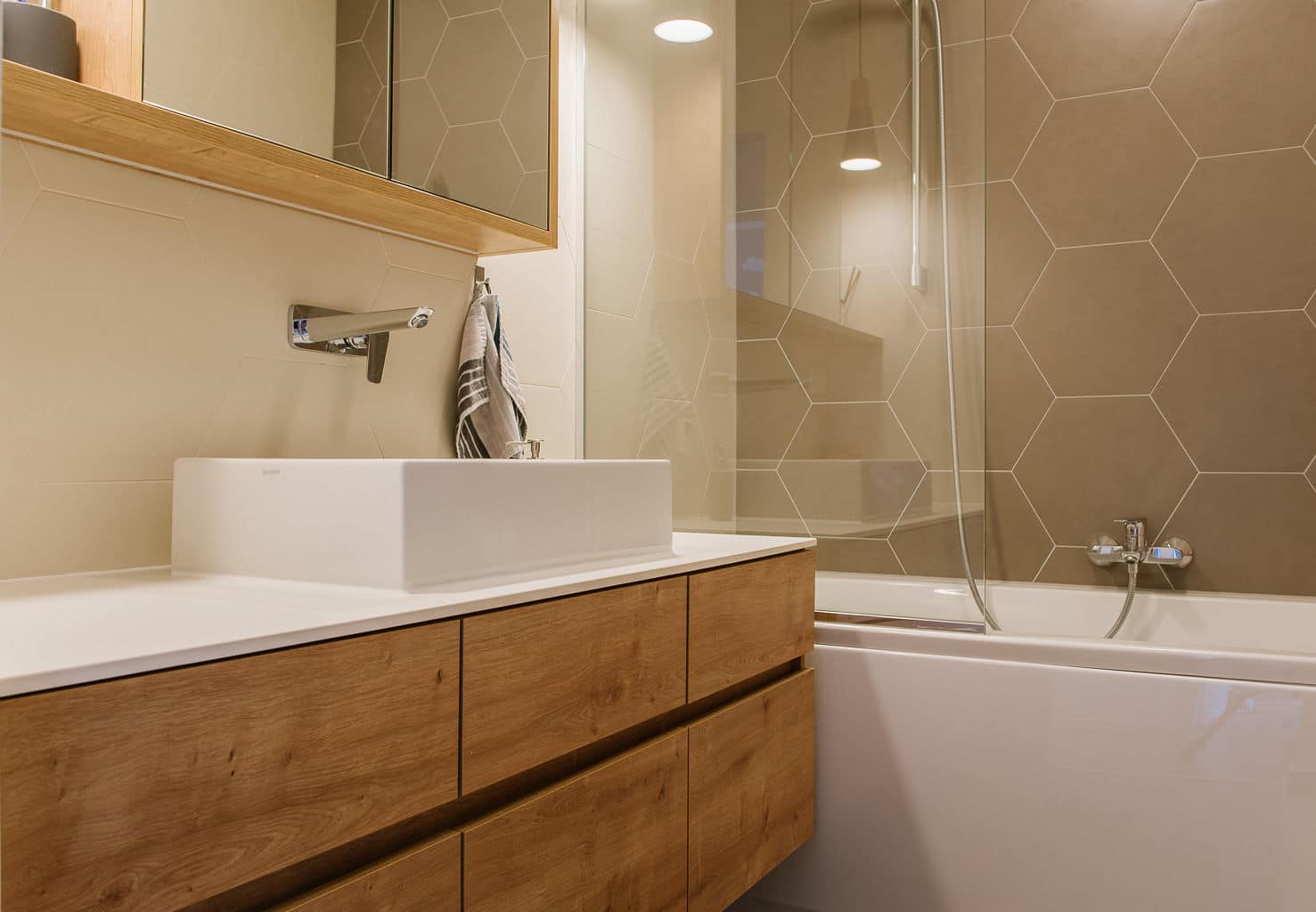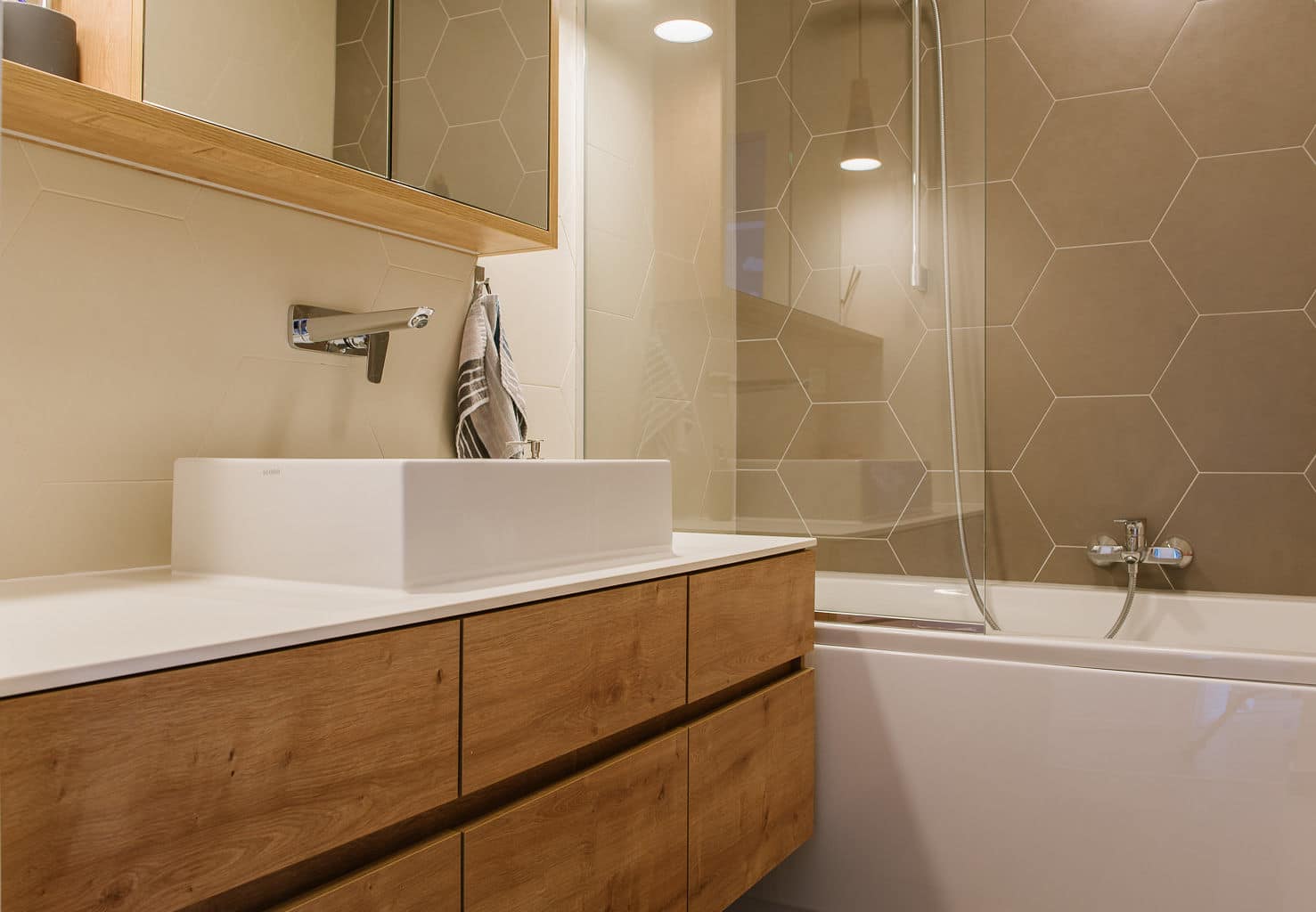 High-quality designer pieces found their place in the apartment as well. The working area houses a floor lamp by Zuiver, while the kitchen island features CREA chairs. Muted colors — grey, white, and black are perfectly complemented by the wall tile texture, wooden decor, and brick kitchen walls. Those are the main elements that breathe life into the interior.