Location: Zagreb 
Project type and year: residential building, 2021
GBA: 145 m2
Floors: ground floor + first floor
Our task was to design a simple but still special family house for a Zagreb family of three.
The ground floor and first floor of the house flirt on the outside through different colors of the facade and different finishes.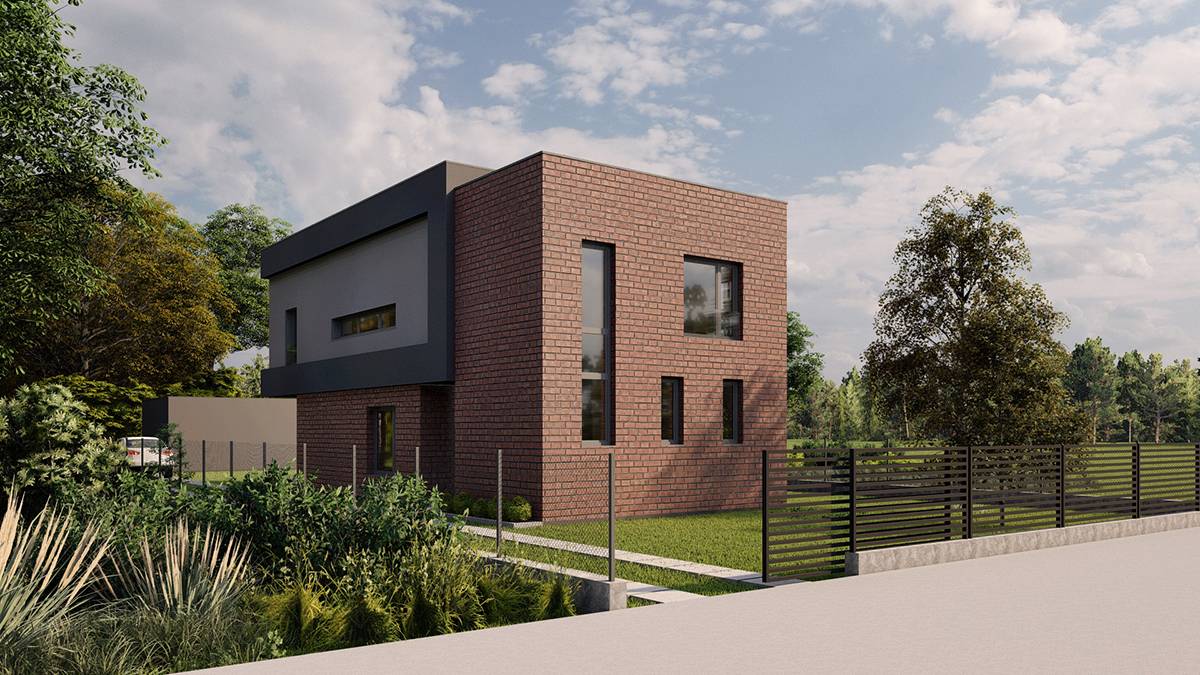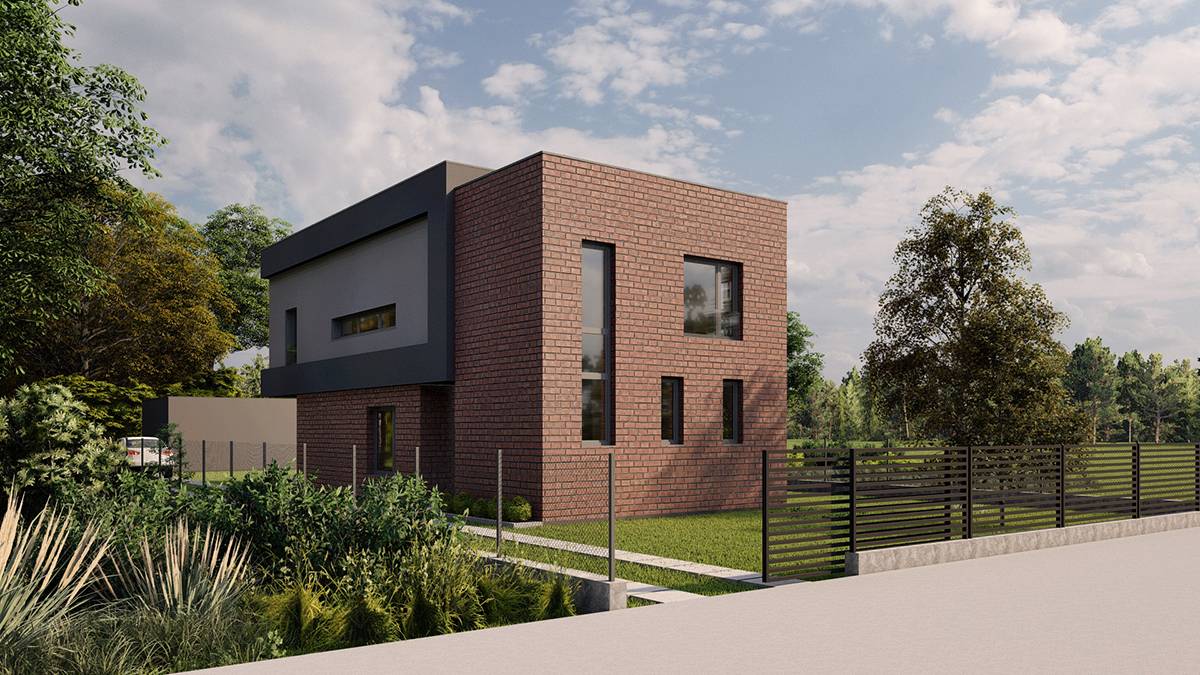 A longitudinal plot with an entrance on the narrower side produced a longitudinal floorplan. Its most beautiful part is certainly the backyard oasis.
The living room, the heart of the interior, is visually separated from the kitchen, yet connected with it by a covered terrace — a kind of an extension of both rooms and an overture into the backyard.