Year: 2022/23
Project type: Conceptual, main, and executive project for a residential and commercial building
Location: Velika Gorica, Croatia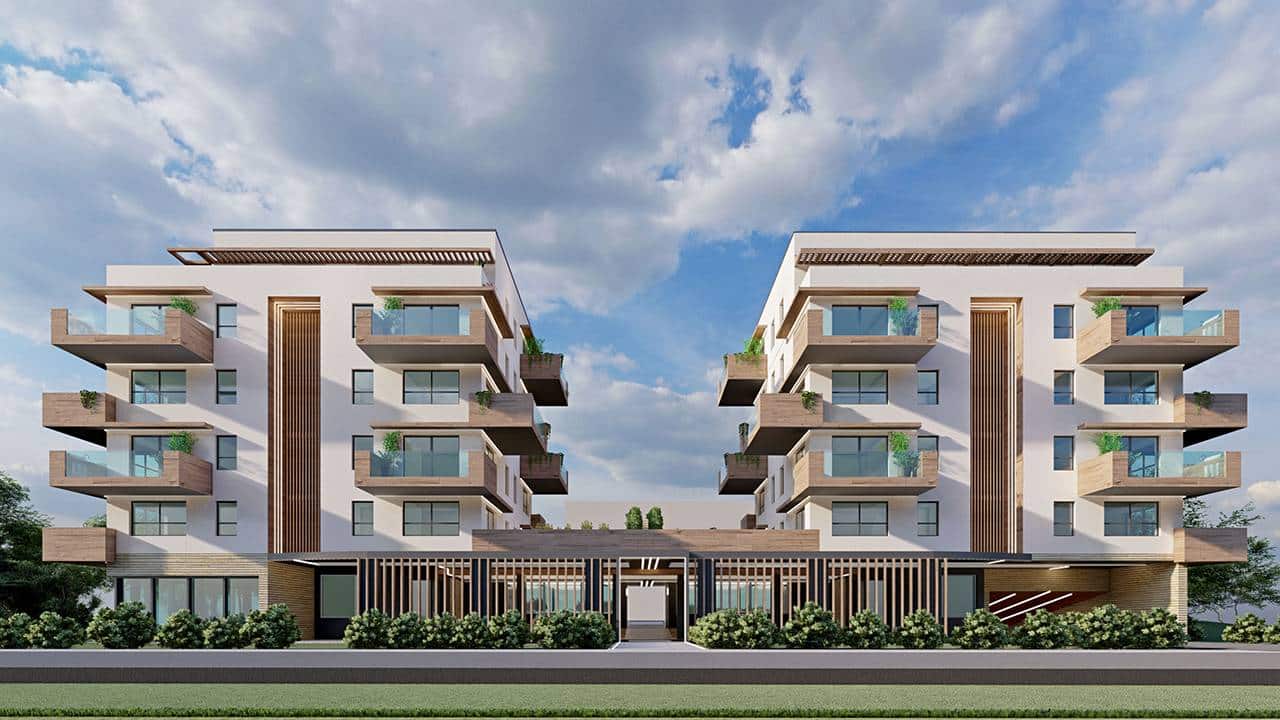 The building consists of 20 apartments ranging from 45 to 170 square meters with a minimum of one and a maximum of three or four bedrooms. The apartments are one or two stories high, and each of them has at least one balcony. Two penthouse apartments are equipped with access to a roof terrace with a pool on the roof, which offers an incredible view of the city.
The building includes 40 garage parking spaces, with two spaces per apartment, as well as commercial space that provides additional value to the entire neighborhood. Each apartment has a storage room, and there is also parking on the ground floor of the building for commercial space and guests.
With a special focus on accessibility, the building will have an access ramp for pedestrians that enables families with children, cyclists, and people with disabilities to move easily around the building. The entrance hall will be spacious, illuminated, and designed to create a sense of comfort right from the start.
A panoramic elevator and illuminated staircase will be available for easy movement around the building. The building will be built with high-quality materials and equipped with state-of-the-art systems to ensure a high quality of living.
Our 4uHa team pays attention to every detail to ensure a functional and attractive space for living and working.