Year: 2020
Project type: concept design, interior project
Location: Rijeka, Croatia
Our commission was to design a business building for a fantastic IT company that outgrew their current offices and recognized the need for a change.
The location in an industrial zone filled with tin halls, on a tabula rasa building plot with just an entrance as a set point, gave our architects and designers a rare opportunity to completely envision a new space.
Although the plot and its surroundings did not give off any useful input, our terms of reference were very thorough and complex.
Cold industrial surroundings and branched functional schema required by the investor resulted in an introvert concept with atrium typology.
The outside of the building represents a spatial enigma of unclear scale with a clearly emphasized entrance. The inside opens up in a three-storied space adjusted to the needs of the user to the minute detail. Workspaces, relax zones, conference rooms and classrooms are woven around the atrium in a clockwork precision to reduce interference and to optimize the working conditions in each zone.
By the atrium, we placed a multistoried stand expansion that will serve as a relaxation and video presentation space, as well as a place to watch a football match, because… why not 🙂
Workspaces are converted from open space to cosy offices, each set up for 4. Primarily to reduce the noise, but also to abide by the health and safety regulations.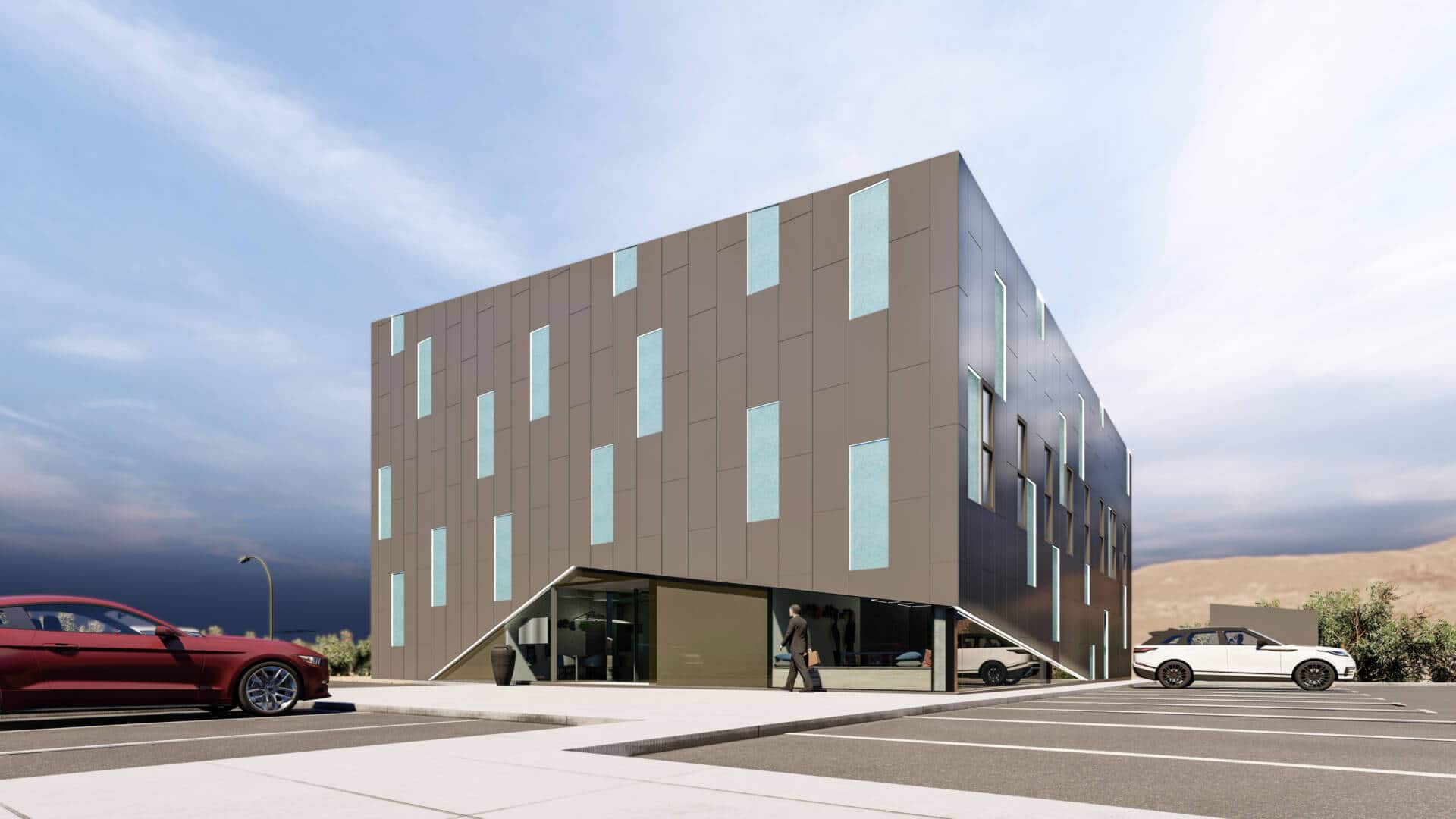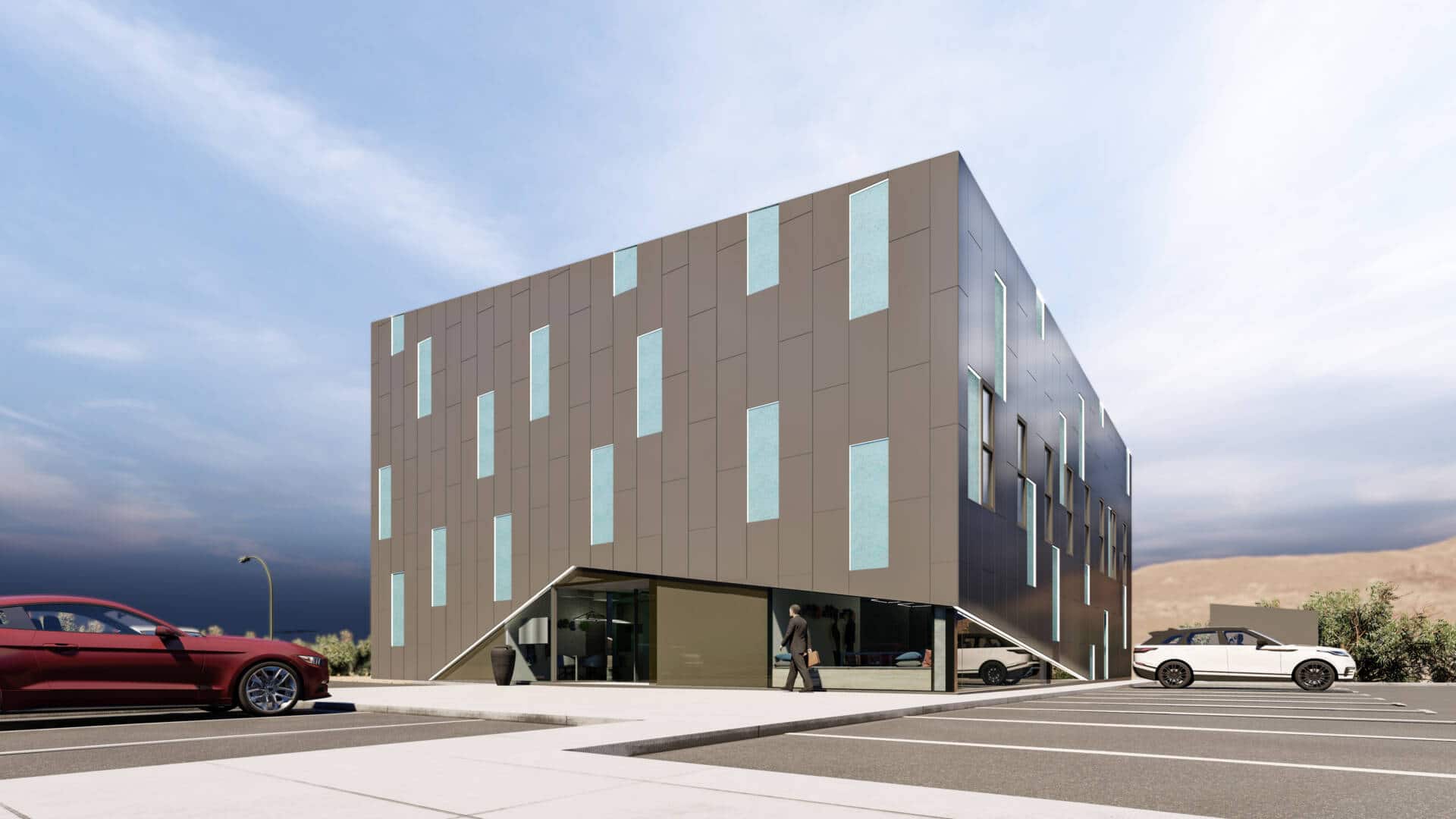 The top floor is equipped with a conference hall and a large dining space, as well as a large high fenced terrace. The view of the surrounding nature shifts the focus from the commercial zone around the building. A high fence also protects from the strong winds that are common in the area, making it possible for employees to enjoy some outdoor time throughout the year.