Year: 2020
Project type: concept design and master project for a family house
Location: Podravina, Croatia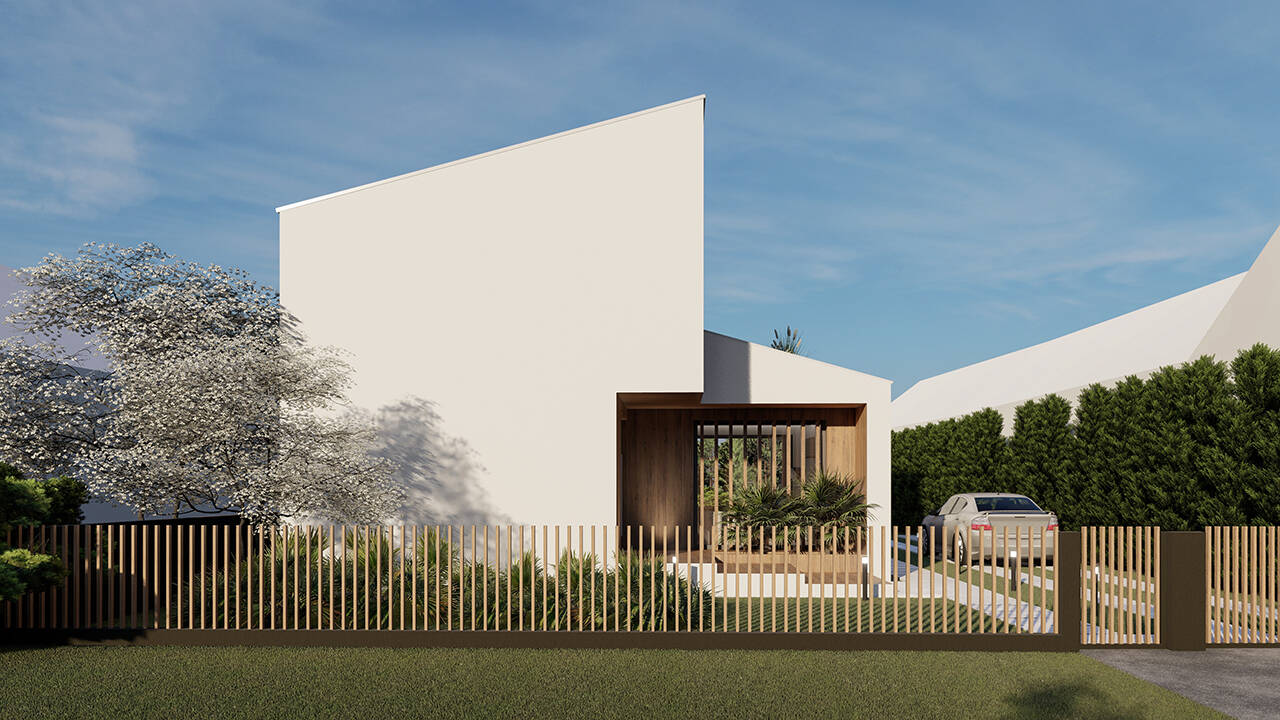 We proudly present a modern family house that gives maximum functionality in each part of life to a four-member family.
The ground floor serves as a daily zone with an open space, service rooms, and a covered terrace, while the first floor houses a night zone, consisting of a large bedroom, two children's bedrooms, a bathroom, and a study.
We took great care to correctly orientate each room. For example, the living room area is displaced from the base floorplan to give it more direct sunlight in the afternoon.
This gave the house an interesting shape, sure to catch the attention of passers-by, while at the same time guaranteeing privacy to the owners and letting them enjoy family life.