Year: 2021
Project type: concept design, master project for a family house
Location: Dubrovnik, Croatia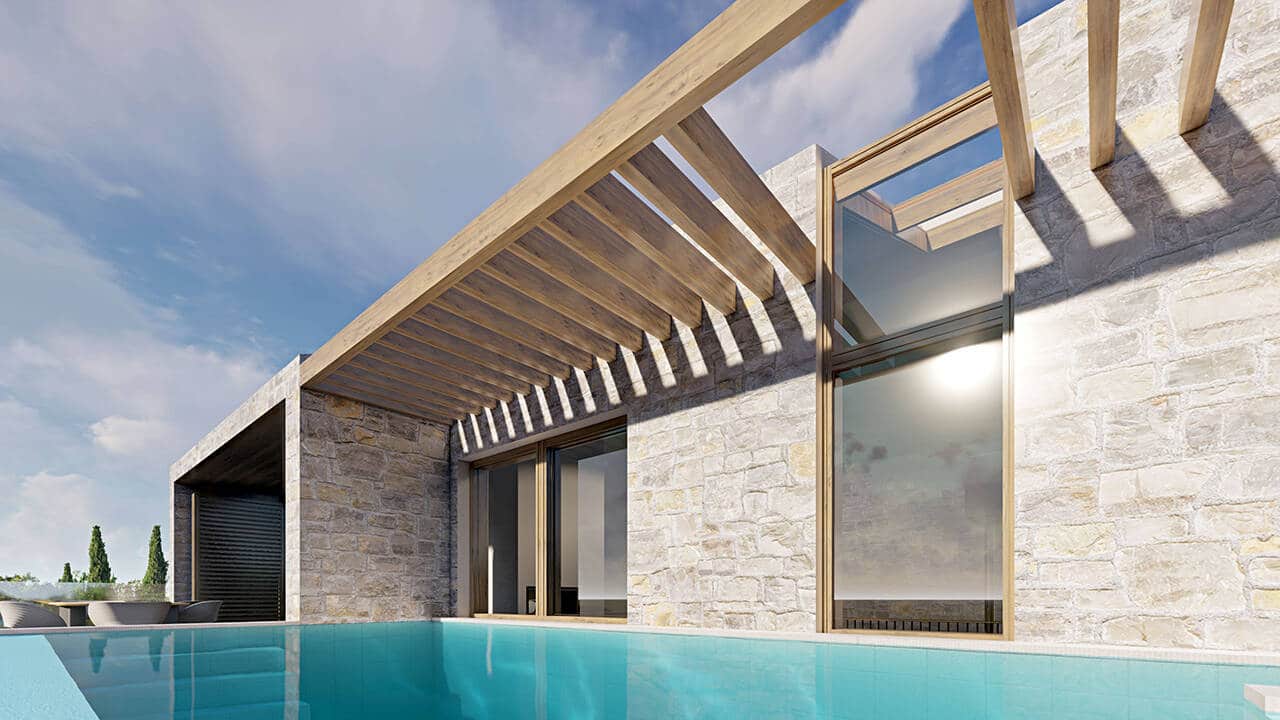 At the slopes of one of Croatia's most beautiful landscapes, a real jewel of south Adriatic, our new project, a vacation villa, found its home.
Not only found its place but spread comfortably and gradually over the cascading Dubrovnik hills. The terrain is quite steep here, and the existing house could not fulfill the modern needs of our investors. This is why we envisioned a proposal for enlarging, redesigning, and improving the existing single-story house of 100 square meters.
The view of the Elaphites from the plot is stunning, so we decided to accentuate it even more and use it to its full potential. For this reason, the bedroom is on the ground floor, where each room has its bathroom and terrace.
Apart from the inspiring open living room under a gable roof, the first-floor houses all the amenities for a beautiful vacation — an outdoor infinity pool, terrace with a sundeck, barbecue, and an indoor jacuzzi on the gallery, offering the same gorgeous view of the sea.
For a full, healthy, and active summer, sea, and sun experience, the lower cascade of this small vacation complex houses an annex with a sauna and a gym.