Year: 2021
Project type: concept design and master project for a family house
Location: Istria, Croatia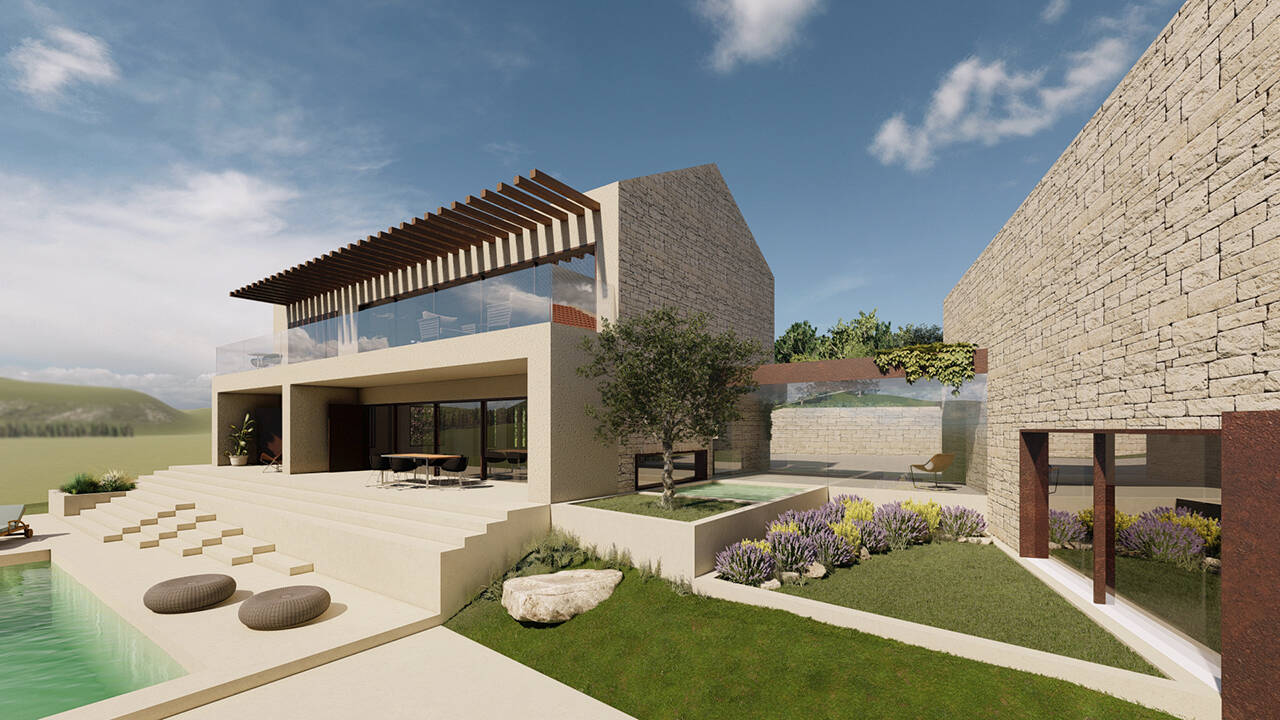 A family house in the heart of Istria imbued with tradition and modernity.
Two traditionally shaped objects were connected by a modernly designed glass joint into a single unit.
Their shape deviation evokes a circle — a traditional form of Istrian hillside town streets.
Stone, red brick, and gable roof unmistakeably symbolize traditional building style, while details such as rusted metal-hued door and window frames and large glass panes providing a stunning view provide a touch of modernity.
An interplay of facades — towards a public street closed and traditional, towards a private yard open and urban style — at the same time respects genius loci, through minimal deviation from the style of the surrounding houses, and fulfills investor's wishes for an airy space, panoramic views, and modern style.