Year: 2020
Project type: conceptual project, main project, interior design project
Location: Karlovac, Croatia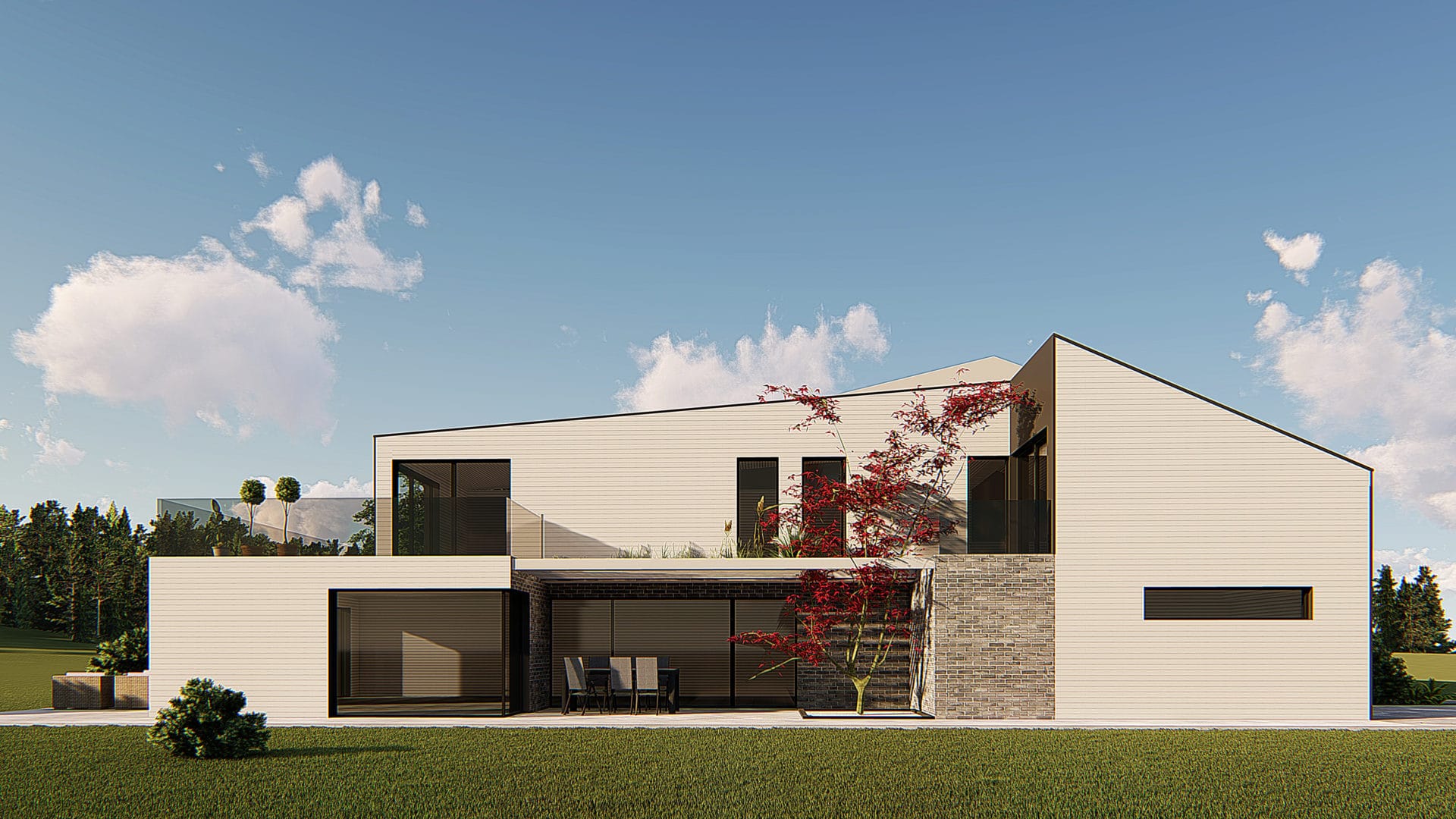 Investors from Karlovac have hired us to design the interior and exterior of their family home. Our task was to create a functional and attractive space that meets the clients' needs while respecting the strict conservation requirements due to the house's location in a culturally protected environment.
Our team of experts has been able to meet the high aesthetic standards of the investors and create a perfect solution that reflects their unique style and taste. We approached the project with careful planning and detailed execution of each element to create a harmonious interior and exterior.
Inside the house, we designed a modern and spacious living room with a high ceiling that provides warmth and a pleasant atmosphere. The kitchen was designed with practicality and functionality in mind, as well as elegant details. The bedrooms were decorated according to the taste of each family member.
On the outside of the house, we carefully designed the yard and surroundings to blend in with the environment and create a pleasant atmosphere for rest and entertainment. The house fits perfectly into the cultural environment in which it is located, while maintaining a unique and contemporary look.
Overall, we are proud to have created a beautiful family home that reflects the unique style and personality of the investors.