Year: 2020.
Project type: concept design, master project
Location: Jesenice near Split, Croatia
The wish of our clients was to create a set of 3 separate villas that connect a common visual identity. On extremely steep terrain, it was very challenging to place these luxury villas with 4 separate bedrooms and a spacious "open space" that is directly connected to the terrace with pool. With a lot of terrain planning, optimization of retaining walls and listening to the wishes of investors, we managed to create a new tourist attraction in the small town of Krilo Jesenica near Split.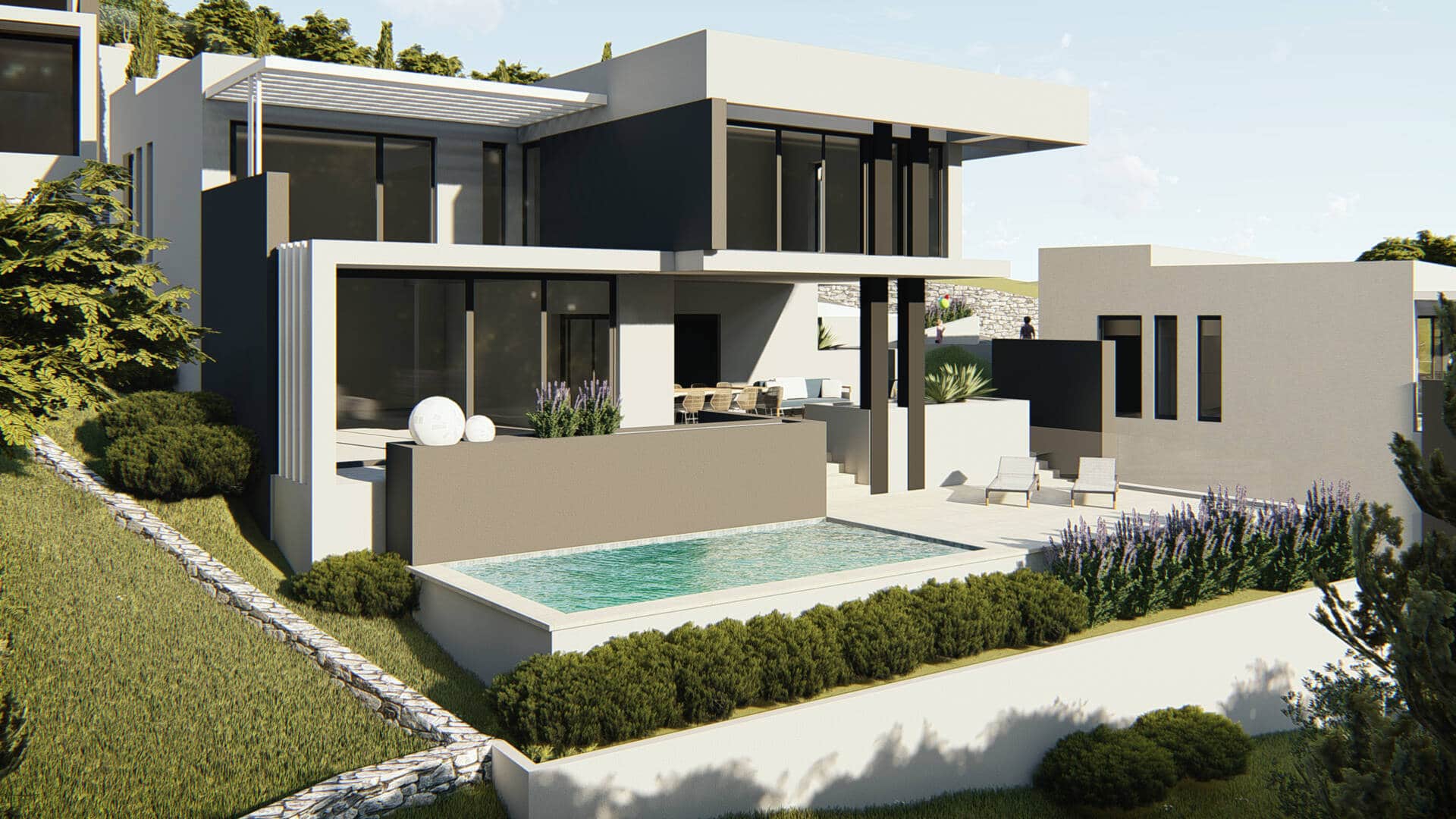 Situation plan and floor plans