A new Zagreb family home for a family of three
This interior design story began a few years ago for us. At the moment when we didn't yet get to meet the future owners of the apartment. We didn't have a clue what kind of an apartment it was going to be. What kind of apartments and buildings we were going to envision and build- This story began with first concepts, feasibility studies, and sketches for future residential buildings in the greater city center. Everything that happened between that moment up to today cannot be told in this article. instead, we shall do a timelapse of our design team and skip over many many months of creativity, ideas, brainstorming sessions, hard work, and new experiences that have brought us to the finishing stages of apartment construction and design, eagerly awaited by their future owners. We are very happy that we had the privilege to be a part of interior design for some of them. It is frosting on a delicious cake. A complete story.
An interior design project is a mix of desires and possibilities. Up until this moment, we lacked complete control over the possibilities an apartment offered us. We could demolish, remove, place, and intervene, but only on the already existing floorplan.
This time, however, we did not need to do any of that, mostly because the floorplan was designed by us. On the other hand, we wanted each apartment to be logical, functional, and adaptable. Adaptable in the sense of leaving the option for two or three bedrooms, according to owners' needs. The apartment has a three-side orientation, making it even more attractive.
The last few months, marked by isolation, quarantine, and social distancing, made us focus on the importance and the need for open space design — a terrace, balcony, loggia — in other words, constant contact with the outside world. The air, the Sun, lush vegetation.
In this apartment, open space has a double meaning. On one hand, it is a popular way of creating a unified living area encompassing living and dining rooms and the kitchen. On the other hand, sliding the glass wall open creates a real open space, as it connects the attractive 15 square meter balcony with the living area.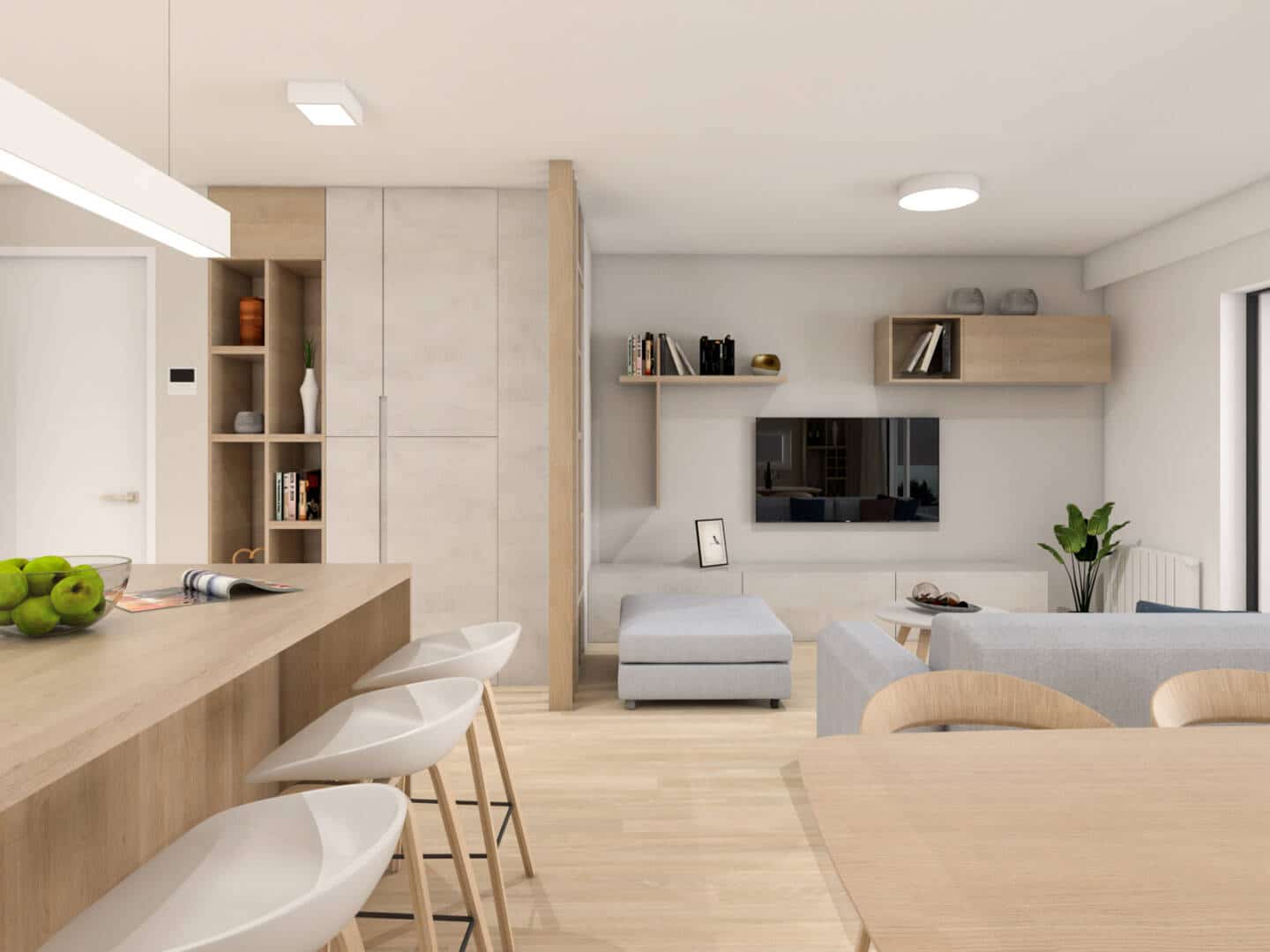 Apart from the enjoyment of filling the balcony with potted plants, family meals, and gatherings, we dedicated our efforts to envisioning a cozy family space fit for making new memories indoors.
Owners are fond of grey color but wanted to avoid the cold and monotonous vibe in the apartment. The solution was to include textured grey materials combined with modern oak and clean white surfaces, furniture, and lighting — an unmistakable blend of warmth and coolness. Existing wall paintings were predominantly blue, so we paired them with textiles of the same color.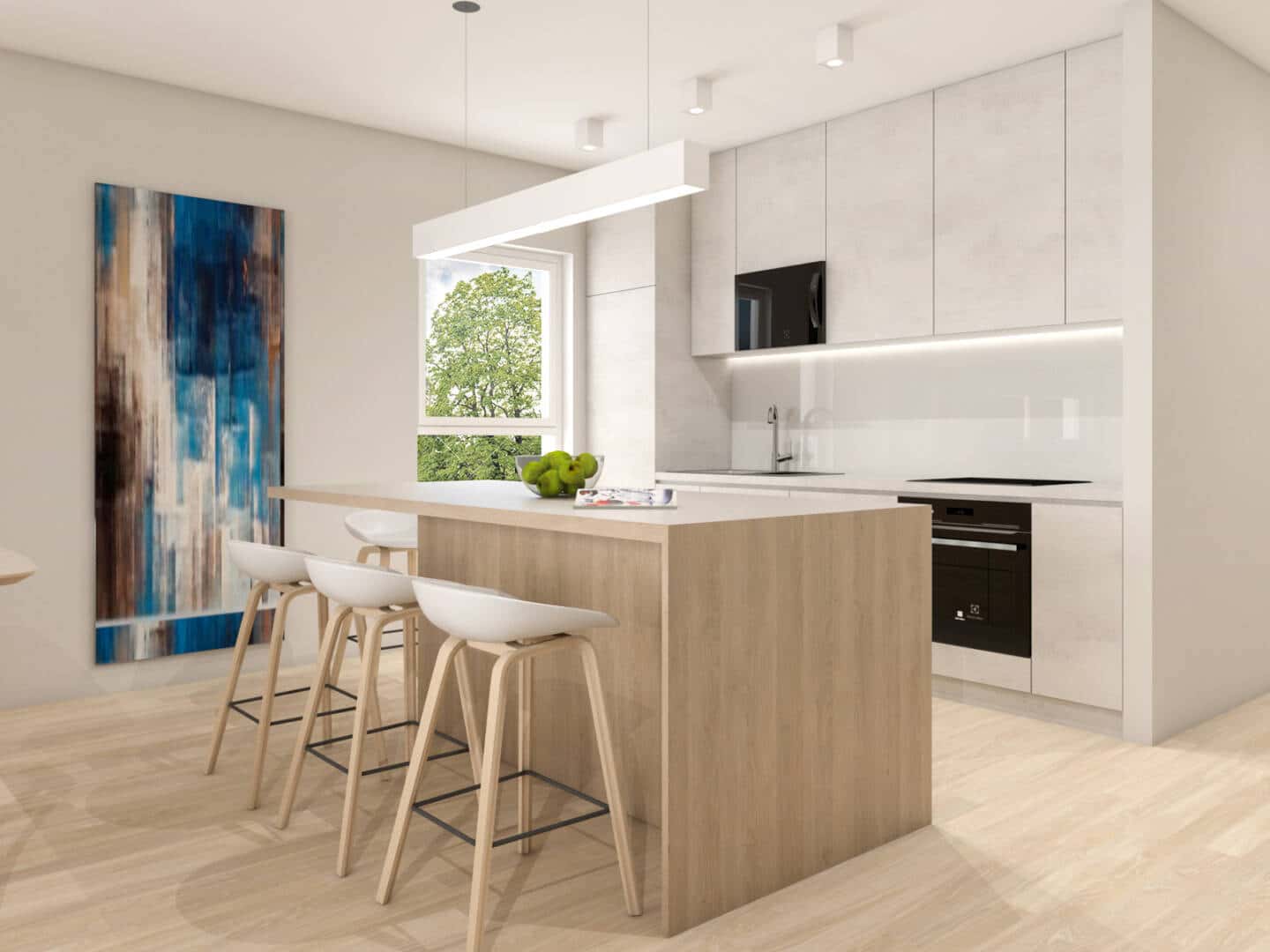 The sleeping area is separated from the rest of the apartment by a long storage hallway, a bathroom, a toilet, and a small laundry room. We complemented this oasis with an effective, asymmetrical wall lighting installation that provides slightly warmer hues.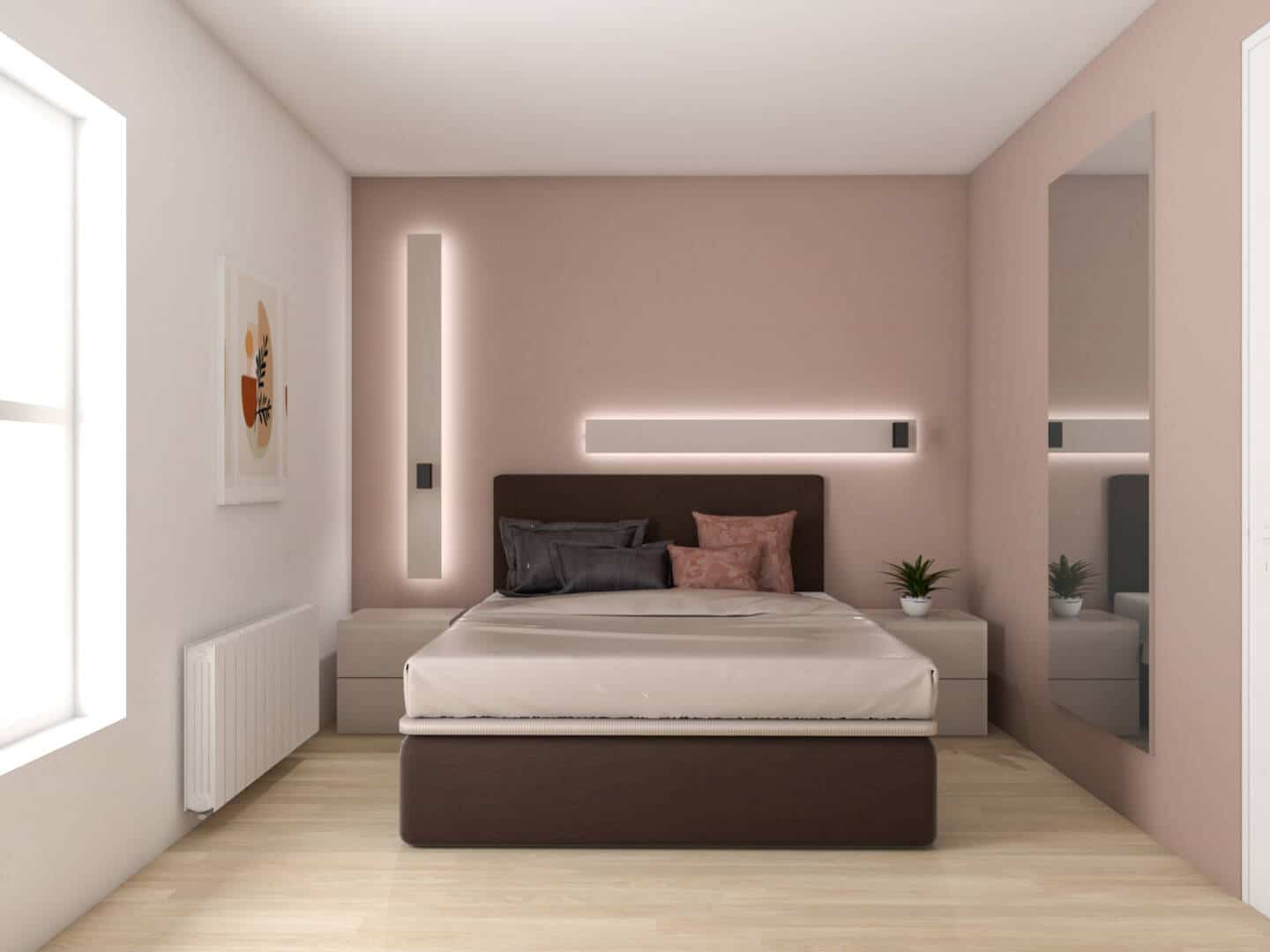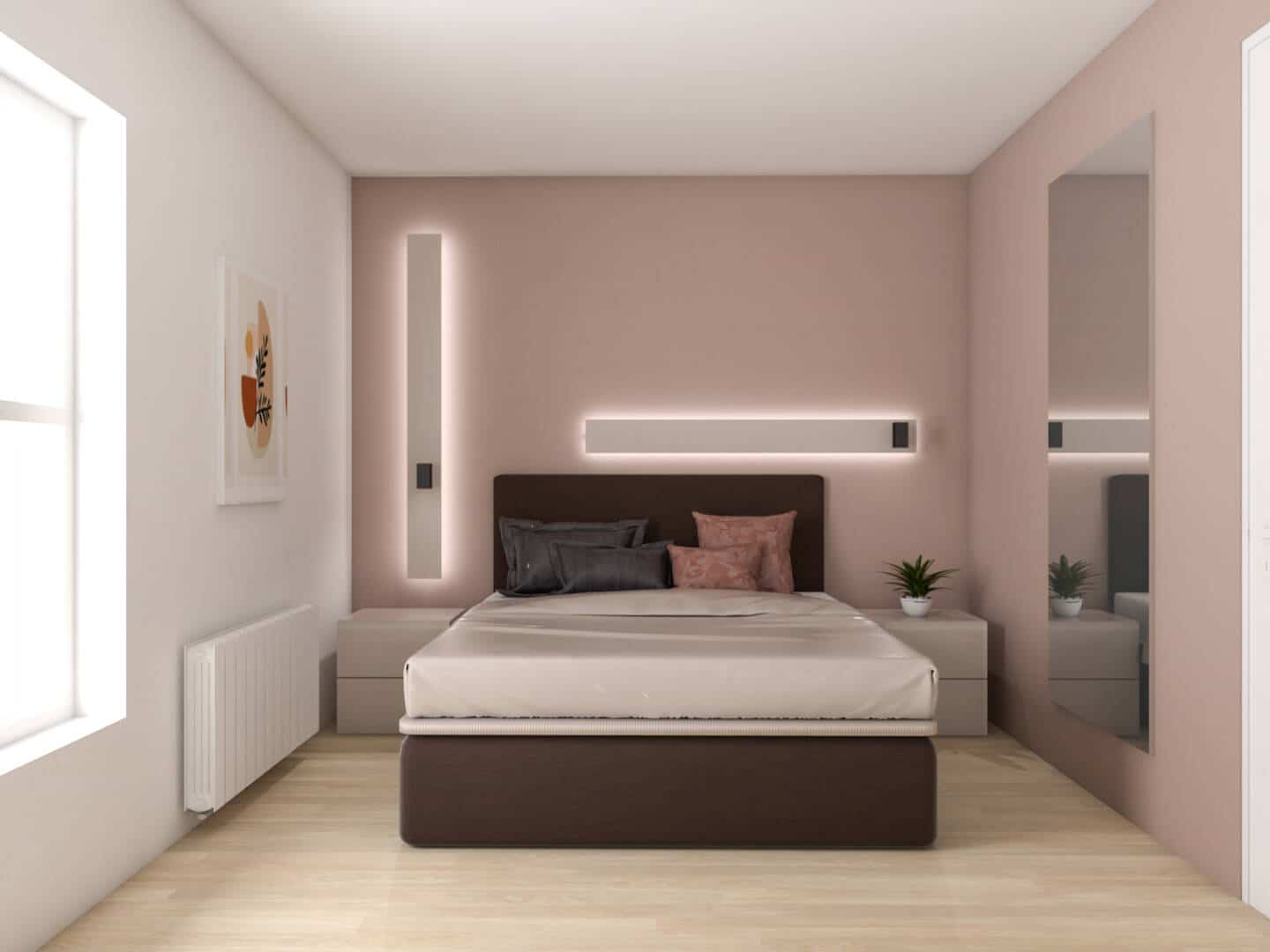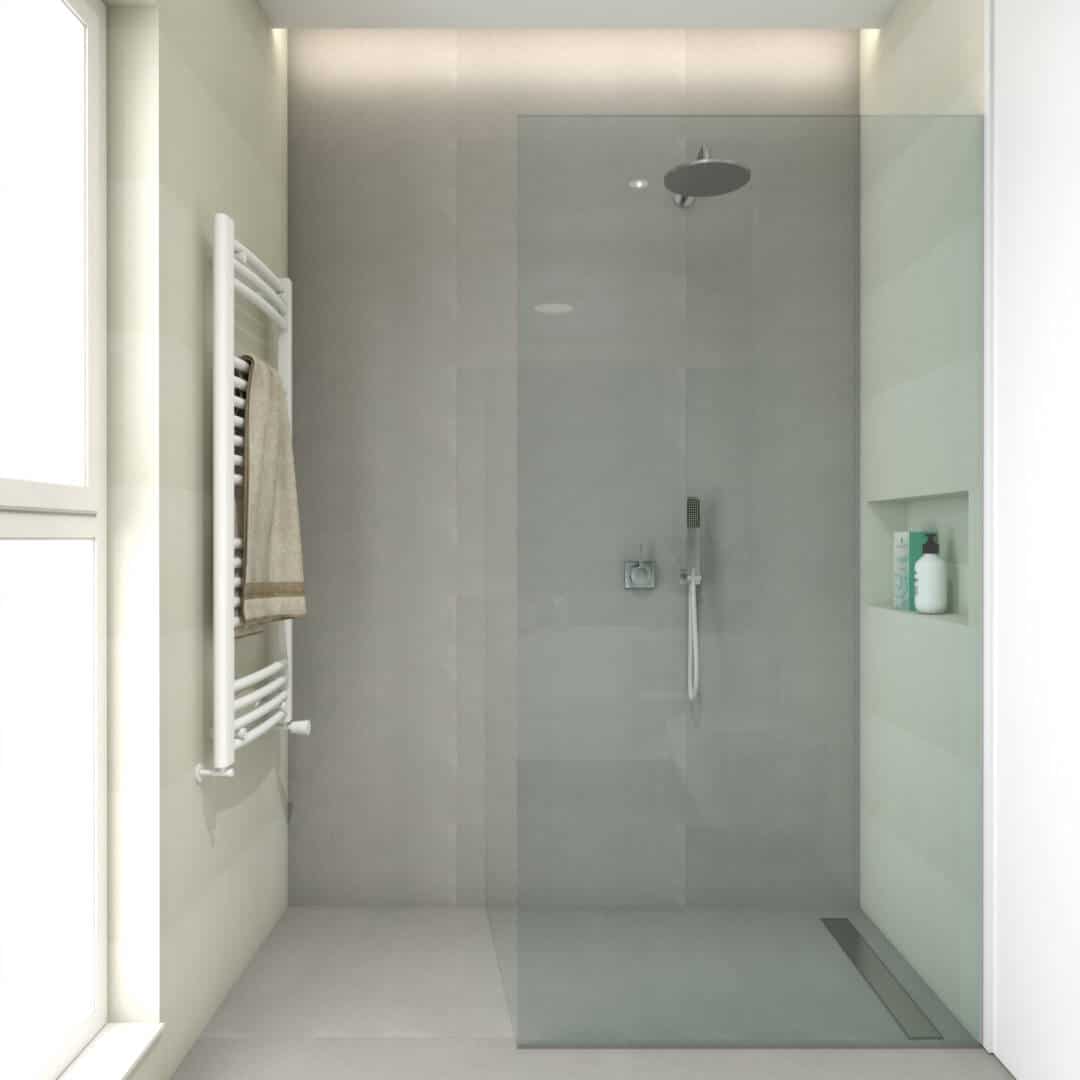 Children's playfully designed halls were envisioned with a young football enthusiast in mind. The blue color on the walls with prints of a football. The lower part of the walls was protected with water-resistant paint that gives a neat spatial illusion as well as being easy to clean.