Location: Zagreb, Blato
Project Type and Year: Interior Design, 2022
This contemporary apartment in a newly built complex in the Zagreb neighborhood of Blato is perfectly designed to meet the needs of a young, energetic, and five-member family. At the heart of the home, the open-concept space connects the kitchen, dining area, work corner, and living room into a harmonious symbiosis, highlighted by an elegant carpentry element that stretches across the length of the space.
The interior reflects the desires of the owners; its clean lines and neutral color palette are enriched with sophisticated golden accents. The result is an airy and bright space that exudes elegance and a pleasant ambiance. Special attention has been given to the children's rooms, as the family has three young daughters. The space is flexibly designed to include various options for play and recreation: a swing, climbing net, rings, and similar elements in one room, and a wall lined for free climbing in the other.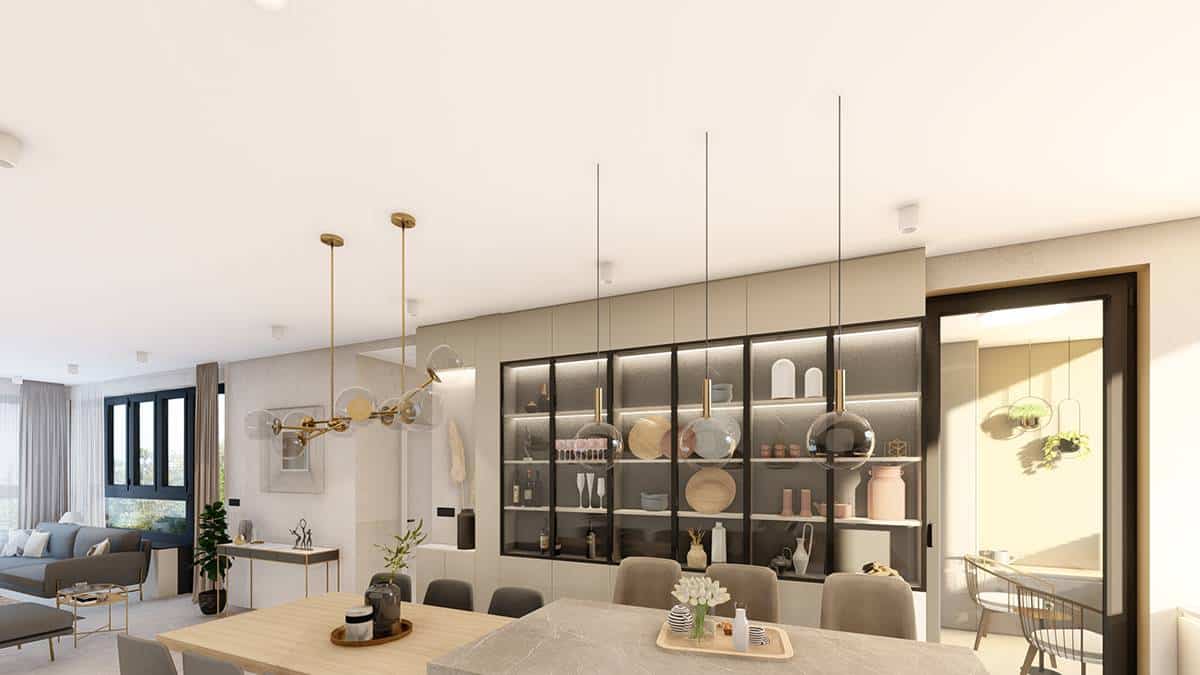 The master bedroom is an oasis of peace, where the design language of the rest of the apartment continues. Neutral shades are here too accentuated by golden details, while a spacious walk-in closet adds functional and visual luxury, separated from the rest of the space by elegant glass doors framed in gold.
Ultimately, this is a home that not only reflects but also encourages the dynamism, creativity, and community of its residents.