Location: Istra, Bibići
Project type and year: Residential building 2022
Land area: 858 m²
GFA: 201 m²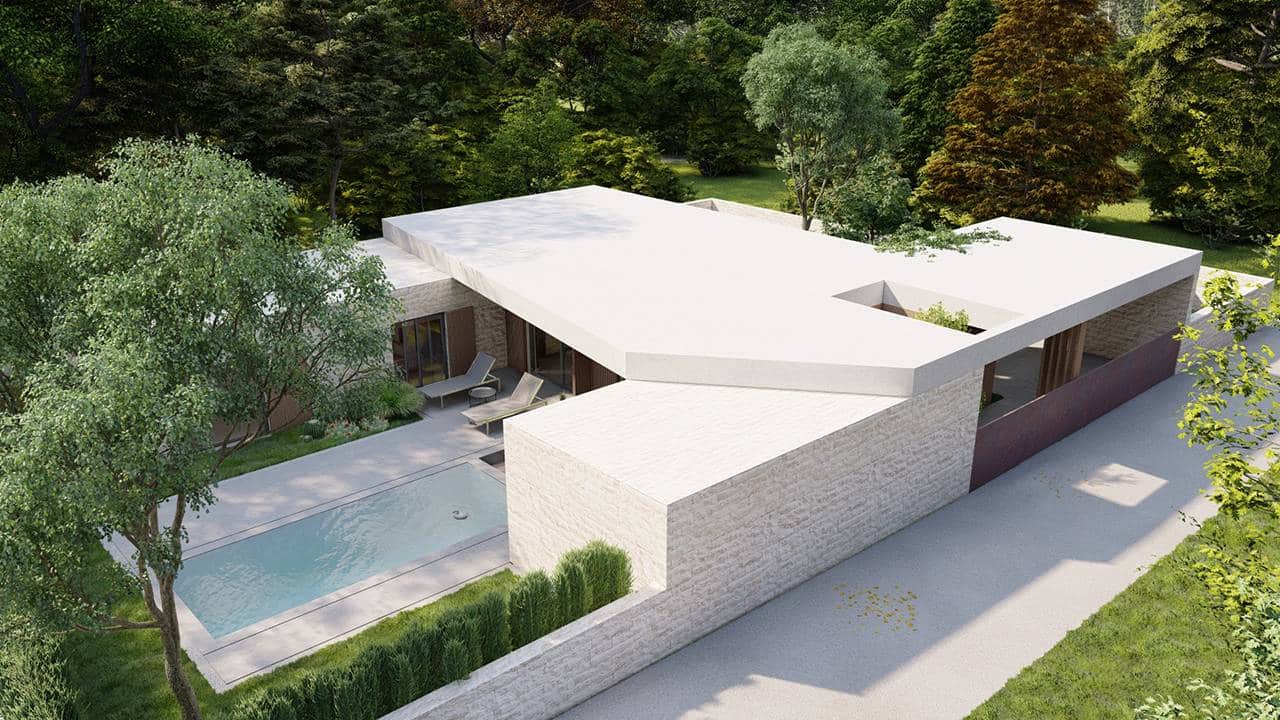 An introverted semi-atrium holiday home located in the heart of Istria is organized around a central pool and intimate courtyard. The concept emerged from an analysis of the surrounding construction and the need to "enclose" the house from neighbors and hide its outdoor spaces from view with its volume.
The stone ground floor is covered with a concrete slab that also covers the parking spaces and partially, the central courtyard. The traditional Istrian material is given a more modern reinterpretation by introducing a concrete ring beam. The orthogonal lines of the stone walls are broken up by the dynamic outline of the concrete roof.
In the central area of the house, there are living spaces oriented to the south, while the bedrooms are each placed in their own wing of the house to provide maximum privacy. The kitchen extends to a covered terrace with a fireplace and space for an outdoor dining table, thus separating the outdoor representative space for relaxation and swimming from the space for socializing over a meal.